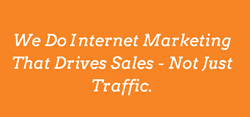 "One thing is for sure," Lael says, "E-retailers are striving to find ways to differentiate themselves on more than just price by providing engaging content and experiences to draw and keep their customer's attention."
Seattle, WA (PRWEB) May 11, 2014
As the eCommerce segment of our online environment continues to grow, many companies are interested in strategies for persuading their shoppers to click the "Order" button.
Tony Lael, business strategist at internet marketing firm, Fannit.com, recently released an article discussing whether or not product education is always an effective way to motivate customers to buy.
Business owners, marketing managers, and consultants whose businesses are involved in the eCommerce market can benefit greatly from Tony Lael's insights regarding product education as a means of building customer loyalty.
The article poses the question, "What is giving the smaller and medium-sized e-retailers a leg up these days?" Lael's pointedly succinct answer reads, "Education and immersion."
When minimal price differences make monetary benefits obsolete, eCommerce companies must find new and creative ways to communicate value to their customers within an online environment.
Through an analysis of eCommerce companies EVO, GolfDiscount.com, and MSR, Lael explains the importance of knowing the interests, hobbies, ideals, and values of a typical buyer.
From there, he recommends finding unique ways to provide product education and related motivational content in order to interest customers and build a foundation for a strong sense of brand loyalty.
Throughout the entire article, Tony Lael's vast experience in the business world is evident in his insightful, strategic perspective and emphasis on real world solutions.
"One thing is for sure," Lael says, "E-retailers are striving to find ways to differentiate themselves on more than just price by providing engaging content and experiences to draw and keep their customer's attention."
About Fannit
Fannit.com is a full service internet marketing agency that helps companies increase their online presence through engaging and well placed content. They service Seattle area and U.S. based companies for content development, SEO, PPC, E-mail, Press Release, and Website Funnel Optimization.
Fannit
2911 Hewitt Ave
Everett WA 98201
425-359-7989
http://www.fannit.com