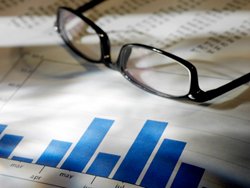 In 2015, more business organizations will be tracking and measuring brand mentions and even nofollow links.
Seattle, WA (PRWEB) December 16, 2014
As all internet marketers and businesses with an internet marketing team well know, 2014 brought about a lot of changes to Google algorithms. Emphasis was placed on new concepts, updates were rolled out, and all this change has encouraged marketers to think ahead about upcoming changes for 2015.
Seattle SEO, LLC, an internet marketing company based in Seattle, WA, is no different. In their most recent article, they talk about their predictions for the year 2015 in relation to changes to internet marketing and SEO.
"Due to increasing abuse and misuse of link building, Google will be placing more emphasis on brand citations and mentions. In 2015, more business organizations will be tracking and measuring brand mentions, and even nofollow links," the article predicts.
Other predictions include focus on mobile optimization, a greater danger of negative SEO tactics, and a greater focus on social signals for ranking power.
"Last but not the least," Seattle SEO, LLC adds, "Integrated SEO will be one of the top SEO trends in 2015. Dedicated SEO departments and consultants will start phasing out as SEO will not be seen a solo discipline anymore. It will become the foundation for an online marketing campaign." This prediction would mean that companies and businesses will have to take an integrated approach to SEO, with a mix of offline and online marketing.
Curious about their other predictions? Read more news by visiting Seattle SEO, LLC directly.
About Seattle SEO, LLC
Seattle SEO, LLC of Fannit.com is a full service internet marketing agency that helps companies increase their online presence through engaging and well placed content. They service Seattle area and U.S. based companies for content development, SEO, PPC, E-mail, Press Release, and Website Funnel Optimization.
Seattle SEO LLC
1026 Madison Street,
Seattle, WA 98104
(206) 203-8415