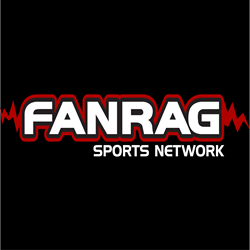 "We are fortunate to have been able to attract someone with Jon's experience and credentials."
Phoenix, AZ (PRWEB) June 02, 2016
FanRag Sports, through its network of approximately 350 sports writers is one of the most innovative Digital Sports Media companies whose primary focus is journalistic integrity.
FanRag has a proven delivery model that differentiates itself from its competitors through innovation, talent identification in the sports content market, and technology achievements.
"FanRag Sports is serious about the quality of content that they are going to provide for the end user, everyone that reads a story on one of the FanRag Sports sites certainly may not agree with it, but we hope they have the ability to recognize that it's well written," states Director of Content Tommy Stokke. Stokke continued, "Jon stands for those professional journalistic values that we are, that's him and that's who we are, it's a perfect fit."
"Jon Heyman brings a high level of credibility, professionalism and quality to FanRag Sports and Today's Knuckleball," states Director of Content Jaime Eisner. "Jon is highly respected in the baseball industry and when something is going on in the world of Major League Baseball, Jon is the man who knows about it."
A 30-year industry veteran, Jon Heyman has established a strong industry reputation for his journalistic veracity in sports writing primarily for the MLB. Heyman will continue his television work as an insider with MLB Network, as well as on radio with programs including WFAN as the MLB insider.
When asked about assuming the role at FanRag Sports, Mr. Heyman responded "It's thrilling to get in on practically the ground floor of an exciting and almost new journalistic enterprise. What impresses me most about the folks at FanRag is they want to do things right. And that means doing the work to uncover stories and make a difference -- to do real reporting and not rely on twitter feeds of competitors as a main source of information."
About FanRag Sports
FanRag Sports is a sports centric digital media company that focuses on journalistic integrity while telling the passionate and timeless story of sports and its fans.
FanRag has a wide and established foundation with dedicated, talented individuals that compose the organization.
Our talent combined creates an innovative and nimble company that make FanRag one of the most respected Sports Digital Media companies.
With an exceptionally strong management and highly experienced writing team, FanRag provides innovation in delivery of services in the Digital Sports Media industry and is growing rapidly. Field experience, levels of dedication and the commitment to our readers are strategies the company will continue to use toward future growth.
For more information about FanRag visit http://www.fanragsports.com
For more information about Today's Knuckleball visit http://www.todaysknuckleball.com
# # #