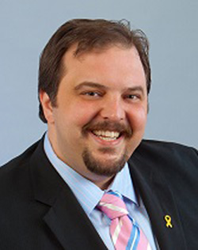 Mr. Lownds is suing the defendant, Ronald Nagy, for alleged malicious prosecution, defamation and intentional infliction of emotional distress.
Tampa, FL (PRWEB) October 21, 2015
Anthony Fantauzzi, founder of Fantauzzi Law Firm, recently filed a Complaint in the Circuit Court of the 13th Judicial Circuit (Case No. 15-CA-008835) in and for Hillsborough County, FL, on behalf of Canadian businessman Gordon Lownds, due to a land-use dispute and alleged incidents stemming from code violations.
"Mr. Lownds is suing the defendant, Ronald Nagy, for alleged malicious prosecution, defamation and intentional infliction of emotional distress," said Fantauzzi.
According to court documents, beginning on or about September 2, 2014, Nagy initiated a series of phone calls and email communications with Hillsborough County Code Enforcement staff and County Commissioners to complain about activities on the property, a $3-million mansion on a seven-acre lot, just outside the upscale Cheval gated community in Tampa. The property was allegedly purchased two years prior to film a reality-TV show about strippers. Court documents further report that Nagy accused Lownds of the following allegations: running a "sexually related home-based business" on the property, operating a stripper school on the property, hosting a "Midsummer Night's Wet Dream" party and engaging in other "unsavory activities" on the property.
According to the court documents, Lownds controls Old Gypsy US Corp., which is the primary entity and controlling member of Pink Tati, LLC. Pink Tati LLC purchased the mansion in April 2013 and invested an additional $1 million in renovations, including a $500,000 pool, then leased the property to Pure Pink LLC, a non-related third party. Pure Pink, according to court documents, is not, and has never been, owned or controlled by Mr. Lownds.
"One of the basic tenants of this country, as established by our Constitution, is the ability of a property owner to enjoy the benefits of that property, without unnecessary and undue interference from individuals or governmental entities," said Fantauzzi. "The Complaint seeks damages associated with Mr. Lownds' alleged defamation and the alleged resultant property devaluation of the Ramblewood Road home."
About Anthony Fantauzzi, Fantauzzi Law Firm
In addition to business litigation, Anthony Fantauzzi specializes in business solutions, brain injuries and truck accidents. He is a recipient of The Martindale-Hubbell® Peer Review Ratings™, which is an objective indicator of a lawyer's high ethical standards and professional ability, and was named one of Tampa's Top Rated Lawyers by Legal Leaders™ in 2013. Anthony was also the recipient of the AVVO Client's Choice Award in 2014. For more information or a free consultation, please call (800) 447-4870. The Fantauzzi Law Firm is located at 110 N. 11th St., Tampa, FL 33602.
About the NALA™
The NALA offers local business owners new online advertising & small business marketing tools, great business benefits, education and money-saving programs, as well as a charity program. For media inquiries, please call 805.650.6121, ext. 361.