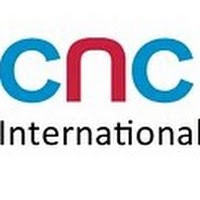 (PRWEB) August 29, 2013
Cnc-Shopping.co.uk, a European leader in the online sale of CNC parts, provides to you - straight away and at preferential prices - a range of Fanuc spare parts for CNC machine tools.
Are you looking for new or reconditioned Fanuc equipment at the best price and within the shortest time possible? On Cnc-Shopping.co.uk, a wide range of CNC Fanuc parts - new, reconditioned or standard exchange - is provided online for the maintenance of your machine tools.
Among the various product ranges of recognised manufacturer Fanuc, the following are offered :

In addition, Fanuc keyboard membranes are provided and available straight away on Cnc-Shopping.co.uk, in particular the Fanuc A98L-0001-0518#M02 Membrane. This is a protective membrane for Fanuc series 0M, 0-MC, 16M, 18M and 21M including the various Fanuc versions (A, B, C, 0A, 0B, 0C etc.). This Fanuc A98L-0001-0518#M02 membrane is available new and comes with a warranty on purchase.
With a view to ensuring that it meets the needs of its customers, Cnc-Shopping.co.uk first tests all its products in particular on simulators and test benches of all types to ensure their proper functioning and to offer its customers unbeatable quality.
The technical department is on hand to answer any technical questions relating to its products to ensure that each client receives the necessary support as part of its policy of preventive maintenance.
About Cnc-Shopping.co.uk :
Cnc-Shopping.co.uk is specialised in the online sale of CNC spare parts for numerical and PLC control machines tools. The web site offers a wide range of CNC spare parts from reputed manufacturers in the field of numerically-controlled machines tools.
Cnc-Shopping.co.uk provide :

a range of CNC parts for machines tools,
an indication of product availability in real time,
quick delivery and in accordance with specific needs,
good value for money on its CNC parts.
To discover the full Cnc-Shopping.co.uk offer, just log on to Cnc-Shopping.co.uk to benefit from all of the online offers and to view the new product offers for the optimum maintenance of CNC machines tools.
CNC-Shopping Intl.
19 avenue Albert Thomas
93320 Les Pavillons-sous-Bois
France
Tel. : +33 (0)1 48 50 92 99
Fax : +33 (0) 1 48 49 56 14
8.30am to 12 noon and 2pm to 6.30pm
Online website : 24 hours a day, 7 days a week