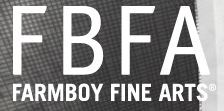 (PRWEB) July 24, 2013
Sourced and curated by Vancouver-based art consultancy firm Farmboy Fine Arts®, the Fairmont Baku features paintings, photographs and sculptures that all complement the building's luxurious architecture—designed by HOK International—and interiors—designed by Hirsch Bedner Associates.
Featuring local Azerbaijani artists, along with artists from 19 other countries, the objective of the art collection was to create a unique, on-brand Fairmont experience, while allowing guests to interact with the art just as they would in a museum or gallery.
"Art really elevates a space," explains Farmboy Fine Arts® CEO Todd Towers. "For a hotel, it sets it apart from competitors and even turns it into a destination for guests interested in art."
Using the ghazal—an ancient Azeri poetic form—as the inspiration for the collection, Farmboy Fine Arts® was able to create a robust, immersive visual landscape for Fairmont Baku guests that will appreciate in value over the life of the Flame Towers complex.
"From early on in the project, the Flame Towers knew they wanted a world-class, contemporary art collection—a collection that would set the building apart," says Towers. "Once we had our concept, it was a matter of reaching out to our international network of artists and galleries to find pieces that fit and were the caliber required."
One of the first developments to substantially augment Baku's skyline, the Fairmont Baku and Flame Towers sit on the Caspian Sea coast, acting as a beacon to the city's vibrancy, international emergence and future prosperity. Taking its name from Azerbaijan's heritage—the land of fire—the Flame Towers features 3 individual towers rising nearly 800ft. Incorporating a low-resolution media façade, the building itself lights up with flame graphics, visible for miles around.
About Farmboy Fine Arts
Based in Vancouver, Canada, Farmboy Fine Arts® is an international art consultancy firm cultivating site-specific collections for the hospitality, institutional and corporate sectors. Farmboy Fine Arts® builds collections by acquiring or commissioning original works from emerging and established artists, as well as creating and manufacturing unique custom art. The result is a rich, guest-focused environment; one that adds lasting value to the space for years to come.
About Fairmont Baku
On the highest part of the city of Baku, Azerbaijan's vibrant capital, lies one of the most extra-ordinary and audacious building complexes of modern times. Known as the Flame Towers, the building's three columns, designed in the shape and essence of a flame, are an apt symbol for this historic "land of fire".
Fairmont Baku, opening in 2013, will occupy the northern-most tower of this mixed use complex designed by HOK International, offering 318 rooms, suites and apartments, over 2,300 square metres (25,000 square feet) of meeting space, an ESPA facility and several restaurants, bars and lounges including an authentic French patisserie and a speciality steak-house. The tallest building in Azerbaijan, the Flame Towers complex enjoys an enviable location adjacent to the Azerbaijan parliament buildings and Baku's ancient Inner City, overlooking the Caspian Sea. For more information visit http://www.fairmont.com/baku.
Become a fan of Fairmont Baku. Join our online communities at http://www.facebook.com/fairmontbaku, http://www.twitter.com/fairmontbaku and http://www.instagram.com/fairmontbaku.
About Fairmont Hotels & Resorts
Fairmont Hotels & Resorts is a celebrated collection of more than 60 luxury properties around the globe, including Shanghai's Fairmont Peace Hotel, The Plaza in New York, and Makkah Clock Royal Tower in the Kingdom of Saudi Arabia. The luxury brand's distinctive hotels offer a sense of heritage and sophistication, warm, engaging service and culturally rich experiences. A community and environmental leader, Fairmont is also recognized internationally for its responsible tourism practices and award-winning Green Partnership program. Fairmont is owned by FRHI Holdings Limited, a leading global hotel company with over 100 hotels under the Fairmont, Raffles, and Swissôtel brands. The company also manages Fairmont, Raffles and Swissôtel branded luxury private residences club, whole-ownership residences and serviced residences properties. For more information or reservations, please call 1-800-441-1414 or visit fairmont.com.
Become a fan of Fairmont. Join our online communities at everyonesanoriginal.com, facebook.com/fairmonthotels, twitter.com/fairmonthotels, and pinterest.com/fairmonthotels/. For career opportunities, visit facebook.com/fairmontcareers