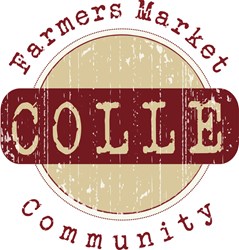 Bohemia, NY (PRWEB) December 10, 2013
Colle Farmers Market, an online farmers market, responds to an article published by the Boulder County Business Report on November 27th, which details Boulder, Colorado's plan to offer more space to organic farmers.
According to the Boulder County Business Report article titled "City to offer open space for organic farming," the city of Boulder will be offering land leases to local farmers that follow organic food production processes. There are currently two open-space properties available for organic vegetable farming and cattle grazing. One property encompasses 38 acres with 10 for vegetable farming and 28 for animal grazing. The second property is much larger, boasting a total of 75 acres that are suitable for vegetable farming and animal grazing.
The article says Boulder's Open Space and Mountain Parks Department will implement a bidding process to determine the lessees. The department is looking to increase the amount of locally grown organic produce to keep the soil healthy and help consumers eat better food. The article says the department also wants to ensure that the highest bidding farmers abide by the county's organic farming standards. "Selection of lessees will be based on their bid proposals, along with a department review of their management plans," the article says. "The department will require that lessees' operations align with its sustainable agricultural management priorities."
A representative from Colle Farmers Market, an online farmers market, applauds the city of Boulder for its efforts in promoting organic farming and helping local growers find more affordable properties. "The city of Boulder is doing a great job to ensure their local, organic farmers are being taken care of," the Colle rep says. "This is a great example of how local governments can promote the growth and production of healthy, fresh, organic food in the most sustainable manner. Offering affordable land to farmers can help get more people interested in using organic processes. More cities with available acreage should follow suit."
Colle Farmers Market is an E-Commerce enabled community that is passionate about sustainable consumption and responsible conservation. The Colle movement is dedicated to connecting natural product vendors, organic farmers and all people who are living an organic and natural lifestyle.