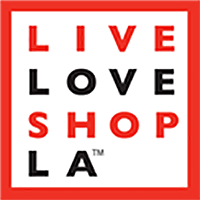 Los Angeles, CA (PRWEB) November 27, 2013
This Black Friday, Cyber Monday, and every day, LIVELOVESHOPLA™ is helping all shoppers and fashion enthusiasts learn more about the current boom of the Los Angeles fashion scene by highlighting the hottest stores with the latest fashion trends. As the world's only Maga-Blog-Alogue, the fashion website is providing everyone with the best online resource for fashion in Los Angeles, saving shoppers from navigating the stressful holiday traffic and the chaotic Black Friday crowds in stores.
Combining the best aspects of magazines, blogs and catalogues, the Maga-Blog-Alogue shows off the L.A. fashion scene's best spreads at brick-and-mortar retailers using Mannequin Slide Shows, providing commentary from the resident fashion experts of LIVELOVESHOPLA, and even offers a way for users to purchase their favorite fashion trends with the BUY NOW feature.
Los Angeles, as opposed to New York City, has become a frontier scene in which new ideas are met with enthusiasm and small boutiques pop up in spaces off the beaten track as much as along the famous Robertson corridor. Following the explosion of events and trends coming out of Los Angeles can be difficult without a site devoted to the local scene, such as LIVELOVESHOPLA.
The featured post on the Maga-Blog-Alogue this holiday season focuses on the hottest contemporary clothes specials in Los Angeles for Black Friday. With sales ranging from an additional 50 percent off sale items at Anthropologie to 30 percent off select designers at Satine on both 3rd Street in L.A. and Abbott Kinney in Venice, LIVELOVESHOPLA highlights Los Angeles' world-class fashion scene while helping shoppers save time, money and stress during Black Friday.
LIVELOVESHOPLA features the newest fashion trends at the top of the Maga-Blog-Alogue. Highlighting what is "HOT in the Stores," "HOT on the Streets," and the latest way to "Look HOT on the Town," the site is able to guide users through every part of the Los Angeles scene quickly and in a user-friendly fashion.
ABOUT BARBRA NIGHT: Former fashion editor of California Apparel News and founder, publisher and editor-in-chief of Trends West, L.A.'s Retail Notebook, a respected part of the trade in California since 1985. For over 20 years, she has helmed this trend-spotting publication for international industry merchandisers, designers and buyers who interpret and re-interpret her hot items for their own private label collections. With LIVELOVESHOPLA, Barbra brings her talent and expertise to consumers as she captures the best–of-the-best of L.A.