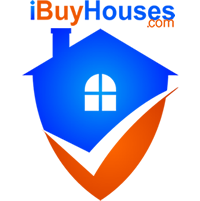 I was able to sell my house without making repairs or spending money on advertising.
Nashville, TN (PRWEB) March 19, 2014
The current real estate market has left many home owners searching restlessly for the fastest way to sell a house. There are many reasons why a home owner may need to sell in less time than a traditional sale would take. Among these reasons are divorce, foreclosure, inheritance, and relocation. Each of those situations can leave home owners feeling helpless.
This is why iBuyHouses.com is excited to announce that they have beat their competitors and are the top solution for home owners who need to sell quickly without the extra hassles of a traditional home sale. Home owners that need to sell quickly don't have time or money to spend advertising or making repairs.
One of the best things about this service is that it is now 100% free to submit a property. Home owners do not pay any fees or commission to have their property listed through iBuyHouses.com.
Not only has that, but iBuyHouses.com network members will buy a house as is. That means home owners can sell without paying for or making costly repairs.
iBuyHouses.com is a simple way for any home owner to get their property information in front of a professional real estate investor in their area. All a home owner needs to do is submit the basic property form and all of their information is sent directly to the iBuyHouses.com network member in their area.
All information is submitted securely as well. iBuyHouses.com understands and values the privacy of home owners and keeps all property information private. The only people that see the property information are iBuyHouses.com network members who are interested in making an offer on a property.
iBuyHouses.com has stomped their competitors and is now the fastest way to sell a house privately without making any repairs. Many home owners across the nation have been using this service to sell their houses. The free and easy property submissions form combined with a quick and simple home sale has made iBuyHouses.com the number one solution for any home owner looking to sell.
For more information about how iBuyHouses.com helps home owners sell fast or to submit a property, visit http://www.iBuyHouses.com today.