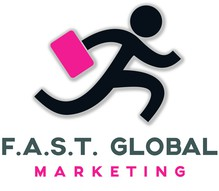 We will continue to contribute to the prosperity of Seattle and are proud to be part of such an innovative community
Seattle, WA (PRWEB) June 15, 2017
The annual awards ceremony, conducted by the Seattle Award Program, honors the accomplishments of local businesses that have achieved exceptional marketing success in their business category. The program rewards companies that have proven to enhance the positive image of small businesses through services to their customers and community. The 2017 Seattle Award Program focuses on quality, not quantity, and chooses to reward companies going the extra mile to make Seattle a great place to live, work and play.
About F.A.S.T. Global Marketing - http://www.fastglobalmarketing.com/
F.A.S.T. Global Marketing was announced as a nominee following analysis of various sources of information which would identify worthy winners of each category. The winners are determined based on information gathered both internally by the SAP and data provided by third parties. Recognition is given to those companies that have shown the ability to use their best practices and implemented programs to generate competitive advantages and long-term value.
June marks the three month anniversary of the firm's move to Seattle, and Managing Director Tofiq Bolwala is thrilled to have been nominated for such a prestigious and important award, after a reasonably short time on the West Coast. "We could not be prouder, and it truly feels great to be recognized for our contributions to the local area, having only been here since March. We will continue to contribute to the prosperity of Seattle and are proud to be part of such an innovative community."
F.A.S.T Global Marketing is an outsourced sales and marketing firm with headquarters in Seattle and market reach spreading throughout the Mid-West. The company specializes in a personalized form of marketing which allows them to connect with their clients' ideal consumers on a face-to-face basis. This one-to-one connection with consumers helps the firm to drive long-lasting and personal business relationships between brand and consumer. In turn, this often leads to increased customer acquisition, brand awareness and brand loyalty for their clients.
For more information about F.A.S.T. Global Marketing, Follow @FASTGlobalMktg on Twitter and Like us on Facebook.
SOURCE: Seattle Award Program
http://www.onlineawarded.org