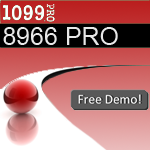 Import, verify, and report FATCA 8966 to the IRS/IDES.
Los Angeles, CA (PRWEB) March 06, 2015
1099 Pro,https://www.1099pro.com, a market leader that provides software and compliance services in the information reporting industry, has released FATCA 8966 Professional Software for Form 8966 tax form management and IRS formatted XML V1.1 reporting – just in time for the IRS testing window which opens on Tuesday, March 10th. Known for filing over 10% of the information returns filed in the United States every year, 1099 Pro does not disappoint. The industry-leading FATCA 8966 Professional software provides IRS XML V1.1 file generation with a proprietary IDES Packager™ tool to securely package and encrypt International Data Exchange Services (IDES) submissions. The FATCA 8966 Professional software also offers features such as: importing forms, manually entering forms, encrypted PDF generation, secure email functionality, totals reports, and multi-user capabilities.
The IRS is quickly finalizing the FATCA reporting requirements and will require Foreign Financial Institutions (FFIs) from Model 2 countries to report FATCA Form 8966, the FATCA report, directly to the IRS. FATCA 8966 Professional will directly support the IRS XML FATCA reporting format for Model 2 countries, which include: Austria, Bermuda, Chile, Hong Kong, Japan, Moldova, Switzerland, and potentially Armenia, Iraq, Nicaragua, Paraguay, San Marino, and Taiwan.
FFIs from Model 1 countries, which must report to their host country - who in turn transmits to the IRS, still must manage their FATCA Reports in one centralized location for ease of reporting. FFIs from Model 1 countries, many of which have similar XML reporting requirements, may use FATCA 8966 Professional to translate data into the IRS XML V1.1 format – where any further slight modifications can be made.
With the IRS/IDES testing window opening on Tuesday, March 10th, companies should immediately purchase the FATCA 8966 Professional software to familiarize themselves with the process and ensure that their data complies FATCA reporting requirements.
FATCA 8966 Professional's IDES Packager™ allows you to take a plain text Form 8966 XML file generated by 8966 Pro or any other source and compile it into an IDES compatible data archive. The IDES Packager will sign, compress and encrypt your data and save it to the directory of your choice.
To create the IDES Sender Payload File just 1) browse and select your 8966 XML V1.1 file, 2) select your Digital Certificate - typically a .pfx file, 3) enter the passphrase associated with your Digital Certificate, if you have one, 4) select the output directory for your file and 5) create the package.
The above process will create the sender payload file, encrypt the AES key file, create the metadata file and create transmission data packet. The process assumes an HCTA or FFI has an IRS issued Global Intermediary Identification Number (GIIN) or FATCA Entity ID.
ABOUT 1099 Pro, Inc.
1099 Pro, Inc. has been in business for over 20 years and files 10% of the information returns filed in the United States each year. 1099 Pro software is available for 1099, W-2, 1042-S, & FATCA 8966 tax forms and can process printing, eFiling, & corrections.