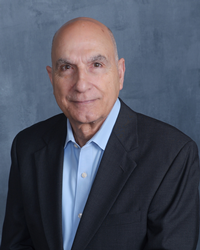 I now see Caring Transitions as an opportunity to serve our community in a new way as well as providing us a chance to start and grow a family business. I am also pleased that my son, John, joined the team as our Chief Operations Officer. - João Moreira
BETHESDA, Md. (PRWEB) June 29, 2021
João Moreira and his son, John, are pleased to announce that they've partnered to bring a new senior-and-family-focused relocation and downsizing company to the Potomac, Bethesda and Rockville areas – Caring Transitions of Rockville.
The professional and compassionate counsel and services Caring Transitions provides are perfect for managing the many aspects of a life-transition and relocation. Their specially-trained professionals handle decluttering, organizing, packing, moving, resettling, in-home estate sales and online auctions. Caring Transitions of Rockville serves a number of Montgomery County communities, including Rockville, Potomac, Bethesda and Kensington.
"I know how stressful life's transitions can be – my wife and I both experienced those challenges firsthand with my parents and aunt. My parents lived in New York and we lived in Maryland so, when they were in a position that they needed to relocate, it took an inordinate amount of time and energy to help them through their transition. We drove from Maryland to New York almost every weekend for six months and, honestly, I don't know how we did it. It was overwhelming. If I had known about Caring Transitions there is no doubt I would have called for their counsel and services," João said.
"When we were all hit by the COVID-19 pandemic, my son and I began to think about the impact the pandemic had on so many families and what we could do to help families in need. We looked for opportunities where we could leverage our personal, as well as our significant public and private sector corporate and entrepreneurial experiences, and decided to open a Caring Transitions office in our area. Having served in the Navy during Vietnam era in my younger years, I now see Caring Transitions as an opportunity to serve our community in a new way as well as providing us a chance to start and grow a family business. I am also pleased that my son, John, joined the team as our Chief Operations Officer," João said.
Caring Transitions of Rockville holds a "Certified Relocation & Transition Specialist" (CRTS) Certification, is insured and all employees are background checked. For additional information, call 301-683-7363, email Rockville@CaringTransitions.com or visit http://www.CaringTransitionsRockville.com.