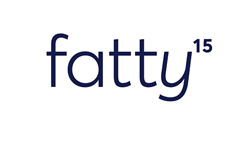 SAN DIEGO (PRWEB) November 04, 2022
Today, Seraphina Therapeutics, founded by a military husband-and-wife physician and veterinarian team, announced the launch of its Veterans website. Seraphina's lead consumer product is fatty15, a pure C15:0 supplement and newly discovered essential fatty acid that supports whole body and mind health.
Among today's 19 million military Veterans, many have had post-traumatic stress disorder (PTSD) and continue to have problems related to sleep, anxiety, and metabolic health.
"In addition to the growing science around how C15:0 can support both physical and mental health, we continue to receive inspiring testimonials from our customers, including fellow Veterans, on how fatty15 is helping to improve their lives," shared Dr. Eric Venn-Watson, who is Seraphina's co-founder, a Navy physician, and a 3-war combat Veteran. "While we, as post-combat Veterans, are often taught how to adjust to a new normal that can include more stress and less sleep, wouldn't it be ideal if we could help Veterans be better than normal?"
During 2020, Drs. Eric and Stephanie Venn-Watson discovered that C15:0, a little known nutrient and healthy fat, supports not only metabolic, heart, immune and liver health - but also better sleep and less anxiety. In fact, based on eight peer-reviewed studies conducted over three years, C15:0 has emerged as the first essential fatty acid to be discovered since omega-3, which was over 90 years ago. Today, the leading hypothesis is that nutritional C15:0 deficiencies may be driving the rise in metabolic, heart and liver diseases globally, as well as the rise in mood disorders.
Seraphina is also partnering with Grey Team, a U.S. non-profit organization to support the long-term health and welfare of our military and Veteran communities. Grey Team's mission is to improve the personal health and wellness of both active-duty soldiers and military Veterans using a combination of holistic healing technologies as well as reinstating a passion of life and purpose, to completely redefine what it means to be a U.S. military Veteran.
Grey Team has a special program, called Operation Phoenix, which helps military Veterans learn to effectively train their minds and bodies, optimize their nutrition, decelerate their "fight or flight" response, and enable psychological recovery from the effects of war. Fatty15 supplements are donated to participating Veterans to support Operation Phoenix's goals. Additionally, between November 6th through 12th, a portion of sales from new fatty15 purchases will be donated to Grey Team.
"Including fatty15 as part of Operation Phoenix and Veterans' recovery, has been a game changer," shared Cary Reichbach, U.S. Army Veteran and Founder of Grey Team. "We are seeing improvements in their sleep, lowered stress, and even improved physical performance. With what fatty15 is doing to help combat Veterans who are dealing with a multitude of issues, imagine what it can do for the world."
Fatty15 offers broad health benefits by repairing health at the cellular level, including helping to improve cellular resilience against premature breakdown, repairing mitochondria, repairing damaged DNA, and improving communication between cells. Numerous studies from prestigious institutions including Harvard University, Johns Hopkins University, and Kaiser Permanente have consistently shown that people with higher circulating C15:0 concentrations have better metabolic, heart, immune and liver health.
Recently, Dr. Stephanie Venn-Watson published a peer-reviewed study in Nature's Scientific Reports, showing that our bodies also use C15:0 to make a second molecule, called pentadecanoylcarnitine (what they refer to as PDC), which is the second-ever discovered full-acting endocannabinoid. Considered the holy grail of health, endocannabinoids help to calm mood, deepen sleep, control pain, and support immune and cognitive health.
"With the mounting science on C15:0, we are increasingly understanding why fatty15 has been so effective in helping Veterans," shared Dr. Eric Venn-Watson. "We are on a mission to improve global health, and being able to give back to the military and our Veterans has made this journey that much more rewarding".
The origin story behind C15:0 has another important tie to the military. C15:0 was initially discovered as an essential nutrient by Dr. Stephanie Venn-Watson while working to continually improve the health and welfare of U.S. Navy dolphins. This discovery, and how helping Navy dolphins may just help save the world, was recently featured as a TEDx San Diego talk.
************************************************************************************************************
Grey Team is a U.S. non-profit organization whose mission is to improve the personal health and wellness of both active-duty soldiers and military Veterans. Grey Team's highly successful Operation Phoenix (the "Operation") leverages the most cutting-edge medical, nutritional, and wellness technologies to support the rehabilitation and wellness of both active-duty soldiers and military Veterans. The Operation has helped alleviate mental and physical suffering caused by post-traumatic stress disorder, traumatic brain injuries, chronic physical pain, and lifestyle choices. More information can be found at http://www.greyteam.org.
Seraphina Therapeutics is dedicated to advancing global health through the discovery of essential fatty acids and micronutrient therapeutics. Through rigorous breakthrough science, the company develops fatty acid supplements, food fortifiers, and nutritional interventions to strengthen cells, keep mitochondria working and advance cellular homeostasis to counter age-related breakdown. With its team of industry-leading scientists, Seraphina challenges long-held approaches to nutrition, enabling the creation of novel health products designed to support quality of life. For more information, please visit discoverC15.com [discoverC15.com __title__ discoverC15.com] and fatty15.com [fatty15.com __title__ fatty15.com].