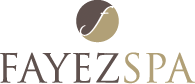 I love what I do. I respect my clients, I respect my business and I always try to do my best to exceed my clients' expectations
London, Ontario (PRWEB) May 31, 2016
Like jewels in a crown, the multiple awards presented to Fayez Spa confirm what more than 2,000 clients already know – London is home to Ontario's leading day spa and one of Canada's few accredited 5 Star Spas!
The leadership and direction of visionary Fayez Tamba began with a unique concept to combine spa services with hair and beauty services and has resulted in creating a renowned wellness retreat destination for men and women. Tamba has orchestrated an exceptional client experience with high quality products in the hands of service professionals. Clients have come to expect the highest standards of excellence at Fayez Spa at 2224 Wharncliffe Road South – an 8.500 square foot oasis.
"I love what I do. I respect my clients, I respect my business and I always try to do my best to exceed my clients' expectations," says Tamba.
Respect begins with the staff of 45, some of whom have been with Fayez Spa for more than 25 years. Clients write glowing praises daily as their expectations have been exceeded, enjoyed in the tranquil environment that offers gentle relaxation at the skilled hands of experts and with soothing sounds of soft music.
Products are chosen for highest quality and efficacy. Skin care therapists, aestheticians, stylists and other service professionals are dedicated to bringing innovative services to London Ontario and take great pride in working with each client.
One of Canada's top Botox and Restylane treatment specialists joined the London Fayez Spa team, offering medical services and treatments requested by today's discerning client.
It is no wonder that London has voted Fayez Spa as Best of London the past five years in a row! Recently winning Consumer Choice Award for the fourth consecutive year, Fayez is also ranked among the top 10 Spas in Canada. Tamba was personally recognized as the only Canadian spa operator to receive an iSpa Innovate Award at the International Spa Association's Conference & Expo in 2013.
Fayez Spa is now encouraging companies that care about employee wellness to recognize, motivate and inspire them with a Fayez Spa retreat experience. From small groups to a group size of 40 guests, employees can de-stress and enjoy luxurious spa treatments. They will feel valued and be happier and healthier.
For over 30 years, Fayez Spa has been a gem in London Ontario and there's no end in sight. Open Monday to Saturday, the clients' expectations are indeed, exceeded daily.
Owner: Fayez Tamba
Fayez Spa
2224 Wharncliffe Road South,
London, Ontario
519-652-2780
http://www.fayezspa.com