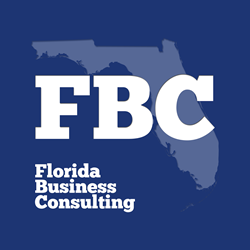 We invest a lot into every single person who comes through our doors
(PRWEB) August 17, 2016
At Florida Business Consulting they have adopted a recognition and reward culture. The firm argues that by offering incentives and rewards their employees are encouraged to maintain a high standard of performance because they feel appreciated for their efforts. At Florida Business Consulting they believe it is crucial to reward people for doing a good job. "The big advantage we have over our competitors is the way we value everyone we work with. In many large corporations, the people are just a number. At Florida Business Consulting, our people are our business and we invest a lot into every single person who comes through our doors," said CEO at Florida Business Consulting, Eric Martin.
About Florida Business Consulting: http://www.floridabusinessconsulting.net/
The lucky winner will travel to New York with CEO Eric Martin to attend a networking weekend. The event will be held in September (date to be confirmed). The agenda for the trip will include a boat tour aboard a luxury yacht, along with fellow sales and marketing professionals from around the country. It will be an opportunity for the winner to establish networking connections to a backdrop of some of New York's most famous tourist attractions.
The competition commenced on August 1st and will run till the end of the month, with the winner being announced early in September after all sales have been calculated and confirmed. "We are first and foremost a sales company and therefore I made the decision that this competition would be judged on sales statistics. Two things will be taken into consideration: quality and quantity. Sales is the driving force of our business success and is what allows us to continue to expand," said CEO at Florida Business Consulting, Eric Martin.
Based in Miami, Florida Business Consulting specializes in bringing brands and consumers closer together through face-to-face marketing. As experts in marketing, sales and fundraising, the firm conducts thorough market research to pinpoint the most promising markets for their clients' brands before launching a tailor-made campaign. At Florida Business Consulting they deliver their clients' campaigns direct to consumers, opening up the opportunity for one-on-one communication. This personalized customer experience helps drive brand loyalty, increases sales and helps consumers to make more confident and informed purchase decisions. The firm has gone from strength to strength in 2016 and they believe their recognition and reward culture will continue to play a big role in their success.