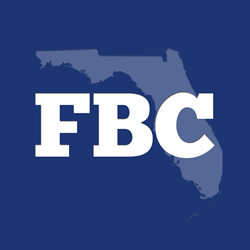 It's always really beneficial to connect with fellow industry professionals and acquire a list of individuals who possess different skills and abilities which can be of assistance in future
Miami,Florida (PRWEB) September 06, 2016
Diana, Jovana and Sasha spent the weekend in New York City, at a business conference on August 26th followed by a networking event on August 27th.
Florida Business Consulting promote the importance of business development, encouraging their employees to seek out and take advantage of any opportunities available to expand their knowledge and skill-set.
Held at The Holiday Inn in Midtown, over 50 HR professionals from within the direct marketing industry attended. Topics covered at the one-day event included administration, time management, recruitment and business development. There were also many guest speakers who shared advice and provided tips for improving HR processes.
About Florida Business Consulting: http://floridabusinessconsulting.net/
After the conference, Florida Business Consulting's team spent their Saturday afternoon aboard a luxury yacht along with the fellow HR professionals. Surrounded by some of New York's most iconic attractions, the ladies took the opportunity to build new relationships and boost their networking connections. Florida Business Consulting argues that networking is a vital skill to master. Head of Human Resources, Jovana Koprivica commented; "It's always really beneficial to connect with fellow industry professionals and acquire a list of individuals who possess different skills and abilities which can be of assistance in future."
As a firm that is consistently looking for the next wave of ambitious and talented to help take their business forward, recruitment is the backbone at Florida Business Consulting. 2016 has been a tremendous year for growth at the firm and CEO Eric Martin attributed much of their success to their dedicated and hard working HR team. The company's HR team were recognized for their efforts back in May when they were asked to be guest speakers on a nationwide conference call focusing on recruitment.
Based in Miami Florida Business Consulting specializes in bringing brands and consumers closer together through face-to-face marketing and promotions. Representing a portfolio of clients, the firm conducts thorough market research to pinpoint the most promising markets for their clients' brands. Then, after identifying key consumer groups, they deliver campaigns directly to consumers, opening up the opportunity for one-on-one communication. This personalized customer experience helps drive brand loyalty, increases sales and helps consumers to make more confident and informed purchase decisions. Florida Business Consulting state that their HR team is the heartbeat of their business as they play a pivotal role in acquiring top talent.