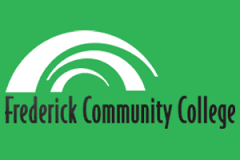 "...the best ideas and programs at colleges come from faculty and staff," said Dr. Powell. "Sometimes those ideas need funding to make them a reality. I am thrilled with the project proposals we received and the difference these initiatives will make for our entire College community."
FREDERICK, Md. (PRWEB) November 09, 2021
Dr. Thomas H. Powell, interim president of Frederick Community College, has announced 17 College initiatives chosen to receive funding from the newly created President's Innovation Fund.
Dr. Powell announced the creation of this fund in September to empower faculty and staff to be creative and lead.
"It has always been my experience that the best ideas and programs at colleges come from faculty and staff," said Dr. Powell. "Sometimes those ideas need funding to make them a reality. I am thrilled with the project proposals we received and the difference these initiatives will make for our entire College community."
Any employee could submit a proposal for a program or initiative that would enhance the FCC mission to provide affordable, flexible access to lifelong education that responds to the needs of diverse learners and the community.
Nearly $64,000 was awarded in total funding and the maximum amount of any single award was $5,000. The funding can be used immediately.
A list of proposals that received funding is below.

Elizabeth DeRose - Research and Visit Culinary and Hospitality Programs
Dr. Aitza Haddad Nunez - Friendly Law
Dr. Yazdan Rodd - Faculty Development and Training to Enhance Online Teaching
Dr. Amy Coldren - Flags to Honor Military Veterans, Active-Duty Military, and the Events of 9/11/2001
Anne Scholl-Fiedler and Dr. Todd Campbell - Career Pathways Podcast Series
Dr. Savita Prabhakar - Request to Buy Software for Essential Equipment
Jason Santelli - Industry Standard Film & Video Editing Software - DaVinci Resolve
Kelly Demski - National Athletic Trainers' Association Membership and 2022 Clinical Symposia & AT Expo
Patricia Sheppard - The Science of Skulls
Dr. Mike Gersten - FCPS Music Outreach and Engagement
Cathy Florimbio - Classroom Assessment Scoring System Training (CLASS)
Dr. Christine Chin Choy and Patricia Sheppard - Development of Environmentally Focused Lab Experiments for Non-Science Majors
Alesha Rosen, Laura Mears, Dr. Beth Douthirt-Cohen - Language Proficiency Certification
FCC Sustainability Council - Butterfly Pocket Park(s)
Chuck LoSchiavo - Outreach Coordinator, Construction Trades
Dr. Kathi Groover, Dr. Molly Carlson, and Sarah Radinsky - Career Exploration with Virtual Reality Technology (IT Training, Logistics & Production Training, and Healthcare Careers)
Dr. Ivy Chevers and Dr. Beth Douthirt-Cohen - Creation of a "Sibling Institution" to Strengthen and Expand Global Learning and Engagement in FCC Classrooms