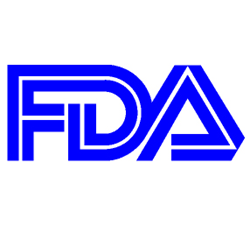 If there are any discrepancies between the FFR and FCE, shipments may be detained by FDA.
Hampton, Virginia (PRWEB) February 03, 2015
February is National Canned Food Month in the USA. To honor the occasion, Registrar Corp is presenting important information about U.S. Food and Drug Administration (FDA) registration regulations for Food Canning Establishments (FCE).
Did you know that a facility's FDA Food Facility Registration (FFR) and its FCE registration are connected? FDA's electronic FCE registration system will not be available to a facility unless the facility:
1. Obtains an FFR number by registering as a food facility using FDA's Food Facility Registration Module (FFRM)
2. Identifies itself as an Acidified/Low-Acid Food Processor in its FFR
The facility's name, physical address, and preferred mailing address must be listed identically in the facility's FFR and FCE registration. If an FCE is not associated with a valid FFR or if there are any discrepancies between the FFR and FCE, shipments may be detained by FDA.
Under the Food Safety Modernization Act (FSMA), food facilities were required to renew their FFRs by December 31, 2014. FFRs that were not renewed by the deadline were likely cancelled by FDA. If a facility's FFR was cancelled, the associated FCE registration may have been cancelled as well.
There is no way to reactivate a cancelled FFR. If a facility's FFR was cancelled, it will need to re-register with FDA and obtain a new registration number. In some cases, it may be possible to reactivate a cancelled FCE registration. If so, the reactivated FCE registration will need to be updated with the facility's new FFR number. If the FCE registration cannot be reactivated, all SID filings attached to the FCE registration will be lost. The facility will have to create a new FCE registration and re-submit all of its process filings.
As of November 2014, the foreign countries with the highest number of U.S. FDA FCE registrations were:
1. China
2. Italy
3. Republic of Korea
4. Mexico
5. Spain
Facilities in these countries should be especially attentive to whether or not their FFR was properly renewed by the deadline, as they are more likely to be affected by the link between FFR and FCE registrations.
Registrar Corp is an FDA compliance firm that helps food companies comply with FDA regulations. Registrar Corp can assist a facility to determine whether or not its food facility and FCE registrations are still active. If a facility's registrations have been cancelled, Registrar Corp can help the facility get re-registered and help re-submit the facility's process filings.
If you have questions regarding FDA's regulations or Registrar Corp's services for food canning establishments, contact +1-757-224-0177 or receive assistance 24 hours a day at http://www.registrarcorp.com/livehelp.