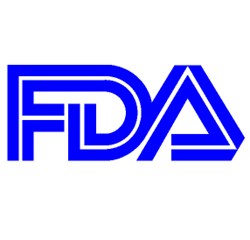 FDA lists characteristics such as product/brand name, serving size, packaging, graphic representations, statements on the labeling, and directions for use as determinants for classification.
Hampton, VA (PRWEB) January 31, 2014
A chocolate-flavored drink intended to supplement the diet with vitamins, minerals, and botanical extracts… conventional beverage or dietary supplement? The U.S. marketplace is flooded with products that may defy easy classification as one or the other. Both types of products are regulated by the U.S. Food and Drug Administration (FDA), but with very different labeling and ingredient requirements. As evidenced by a recent warning letter issued by FDA to the manufacturer of Rockstar Energy Drinks, there is considerable confusion in the marketplace regarding appropriate classifications for such products.
In an effort to assist industry in determining appropriate classification for these products, FDA issued draft guidance in December 2009 to describe criteria used by the agency to delineate between conventional beverages and liquid dietary supplements. In January 2014, FDA finalized the guidance, which provides specific factors the agency considers pertinent to this issue. Characteristics such as product/brand name, serving size, packaging, graphic representations, statements on the labeling, and directions for use can all be determinants. As evidenced in the warning letter issued to Rockstar, simply adding a "Supplement Facts" chart to a label will not turn the product into into a dietary supplement, if it continues to be advertised and marketed as a coffee beverage. The guidance states "the mere use of such a term [e.g. orange juice, apple cider, bottled water, iced tea, and coffee] in a product name or brand name may be sufficient to establish that a product is represented for use as a conventional food. However, in other situations (e.g., where the term is not associated exclusively with conventional foods), the use of such a term in the product name likely would be evaluated in the broader context of other factors. This would be the case, for example, for products described as teas." FDA further states "recommendations or directions to use a product as a thirst quencher can be considered recommendations or directions to use that product as a beverage, replacing other beverages such as fruit juice, water, or soda, and thus represent the product as a conventional food. In contrast, recommendations or directions to use a liquid product to supplement the diet in a manner consistent with other dietary supplements (e.g., by taking one tablespoon three times a day) could be a factor in determining that the product is not represented as a conventional food, even if the packaging is similar to packaging used for beverages."
Misclassifying your product can have severe repercussions. The labeling and composition requirements are very different. Conventional foods are bound to the food additive regulations that require approval for ingredients not considered GRAS (generally recognized as safe). Dietary ingredients present in supplements are not subject to the same requirement. For example, melatonin in a sleep aid supplement may be appropriate but as an ingredient in a brownie would cause the product to be "adulterated." FDA can deny entry to any product deemed "adulterated," causing havoc in a supply chain and enormous expense to the manufacturer. Likewise, a mislabeled product may be deemed "misbranded" and denied entry into the US.
These requirements apply to any dietary supplement or conventional beverage imported into the United States. Concerned about the classification of a product, the regulatory status of ingredients, or the labeling and that accompany a product? Registrar Corp can assist. Our Label & Ingredient Review service will research how all these regulations and guidances will impact products and assist in ensuring compliance as you export to the U.S. For more information about food ingredients, labeling and other FDA regulations, please contact Registrar Corp 24/7 at http://www.registrarcorp.com/livehelp or call us at +1-757-224-0177. Or, tweet Registrar Corp (@RegistrarCorp) with specific questions.
About Registrar Corp: Registrar Corp is a FDA Compliance Consulting Firm that helps companies with U.S. FDA Regulations, including Drug Establishment Registrations and Drug label reviews. Founded in 2003, Registrar Corp has assisted more than 20,000 companies to comply with FDA requirements. With 19 global offices, Registrar Corp's team of multilingual Regulatory Specialists can help your company to comply with U.S. FDA Regulations.