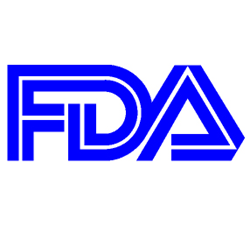 Any and all shipments of swordfish exported to the U.S. from any country around the world were subject to detention without physical examination
Hampton, Virginia (PRWEB) April 30, 2015
On April 8, 2015, the U.S. Food and Drug Administration (FDA) removed Import Alert 16-08, titled "Detention Without Physical Examination of Swordfish For Methyl Mercury", from its database. The Import Alert was originally published around 1990 due to FDA finding a large amount of violative swordfish shipments in 1986. FDA sampled 127 swordfish entries from 65 shippers in 15 different countries between July 1 and December 31, 1986 and found that 54 (43%) of the samples contained more mercury than allowed.
The Import Alert meant that any and all shipments of swordfish exported to the U.S. from any country around the world were subject to detention without physical examination (DWPE) at the U.S. border unless the shipper was on the Green List. When FDA issues a country-wide or worldwide Import Alert, companies can petition FDA to be added to a Green List for that Import Alert. The petition must prove consistent compliance and the process includes documenting five to twelve non-violative shipments and putting into place preventive controls. Companies that are added to the Green List are exempt from DWPE. There were 395 companies on the Green List for Import Alert 16-08 at the time of its removal. The countries with the largest number of companies on the Green List were:

Chile (50)
Ecuador (38)
Mexico (37)
Brazil (32)
Australia (26)
Canada (24)
So why did FDA remove the Import Alert? There's no way to be sure, but Registrar Corp Director of Import Alerts Mark Prinz said the agency may no longer feel that mercury is a substantial problem in swordfish. "It could be that FDA's recent swordfish samples have been significantly less violative over the past years," Prinz said. "On the other hand, they could be in the process of creating a new alert or merging it with an existing one."
There are still 258 active FDA Import Alerts, all of which subject certain companies or countries to DWPE. Many companies don't realize they are on an Import Alert until their shipment is detained by FDA. In fact, less than 3% of companies on Import Alert petition for removal. Registrar Corp's new FDA Compliance Monitor allows users to monitor companies for FDA Import Alerts, whether it is their own company, their suppliers, or competitors. For those companies that are on Import Alert, Registrar Corp can assist with the petition process.
For questions about or assistance with an FDA Import Alert, contact Registrar Corp at +1-757-224-0177 or help is available 24 hours a day at http://www.registrarcorp.com/livehelp.