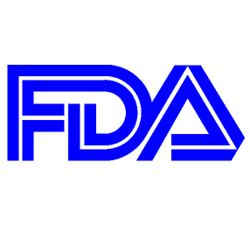 During the last renewal period in 2012, only around fifty percent of companies renewed by the deadline
Hampton, Virginia (PRWEB) December 01, 2014
Two months down, one to go. The U.S. Food and Drug Administration (FDA) requires all facilities that manufacture, process, pack, or store food, beverages, or dietary supplements in the United States to renew their facility registrations between October 1 and December 31 of each even numbered year. Facilities have one more month to complete their 2014 renewal.
"During the last renewal period in 2012, only around fifty percent of companies renewed by the deadline," said Registrar Corp Vice President David Lennarz. "After the period ended, the number of facilities registered with FDA was cut roughly in half."
If a food facility does not renew, FDA may cancel its registration, and the facility will have to create an entirely new registration before it can continue distributing products in the USA. A new registration means a new registration number, so the facility would have to update all documents that list the old number.
Keep in mind that when renewing an FDA registration, a facility must grant FDA permission to conduct a facility inspection and must designate a U.S. Agent for FDA communications. Registrar Corp offers a U.S. Agent service that includes registration renewal and inspection preparation assistance. Registrar Corp will properly renew its U.S. Agent client's registration and make any necessary updates to the registration as needed throughout the year. Registrar Corp will also communicate with FDA before and after an inspection and send a food safety expert to its U.S. Agent client's facility to perform a mock inspection prior to FDA's visit. If FDA sets an inspection date, the mock inspection service is offered free of charge, other than travel and lodging expenses.
To avoid the inconvenience and compliance violations associated with a canceled registration, food facilities must renew their FDA registrations by December 31, 2014. When a facility renews its registration through Registrar Corp, it will receive a Certificate of Registration, which can be used to ensure clients of its registration status. For questions about FDA registration renewal, contact +1-757-224-0177 or get help 24 hours a day through the Live Help chat service: http://www.registrarcorp.com/livehelp.
About Registrar Corp: Registrar Corp is an FDA Compliance Consulting Firm that helps companies with U.S. FDA Regulations, including Food Facility Registrations and Food label reviews. Founded in 2003, Registrar Corp has assisted more than 20,000 companies to comply with FDA requirements. With 18 global offices, Registrar Corp's team of multilingual Regulatory Specialists can help your company to comply with U.S. FDA Regulations.