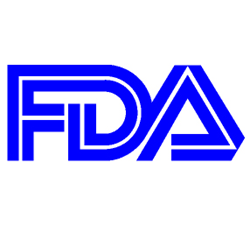 Failing to register a food, beverage, drug, or device registration or to renew those registrations is a prohibited act.
Hampton, Virginia (PRWEB) December 22, 2014
The U.S. Food and Drug Administration (FDA) requires facilities producing FDA-regulated products to register with the agency and renew those registrations during designated times. Food and beverage, drug, and medical device facilities all must renew their FDA registrations by December 31, 2014, leaving just nine more days to fulfill the requirement. Failing to renew a food, beverage, drug, or device registration is a prohibited act, and FDA may take civil or criminal action.
Food and Beverage Facilities
FDA requires food facilities that manufacture, process, pack, or store food that is intended for consumption in the USA to renew their registrations each even-numbered year between October 1 and December 31. Any food facility that does not renew by the deadline will have to create an entirely new FDA registration, as FDA will consider its existing registration to be expired.
FDA will typically delete non-renewed food facility registrations from its system in early 2015. A facility that does not renew its registration but continues to ship food to the U.S. in 2015 may find its products stopped at the U.S. border for lack of registration. FDA may hold the food at the U.S. border or ship the food to a secure facility until the facility responsible for the food has a valid registration.
Drug Facilities
Drug facilities that manufacture, prepare, propagate, compound, or process drugs that are commercially distributed or offered for import in the USA must renew their registrations every year between October 1 and December 31. If a facility fails to register or renew with FDA, any drugs it manufactures will be deemed misbranded, making it illegal to distribute the drugs in the United States.
Medical Device Facilities
Medical device facilities that produce or distribute devices intended for use in the USA are also required to register every year between October 1 and December 31. As with drugs, any devices manufactured in an unregistered facility will be deemed misbranded. The fee to register a medical device facility, including small businesses, for fiscal year 2015 is $3,646 USD.
In order for a foreign food facility to register with FDA or renew a registration, the facility must designate a U.S. Agent for FDA communications. Registrar Corp offers a U.S. Agent service that includes registration renewal and other benefits. Along with renewing their FDA registrations, Registrar Corp offers its clients assistance with detentions and facilitates communication with FDA regarding inspections. For food facilities, Registrar Corp will even send a food safety expert to its client's facility if FDA schedules an inspection date for no extra charge, other than travel and lodging expenses, to perform a mock inspection and help it prepare before FDA's inspection.
For questions regarding FDA's facility registration requirements or to learn about Registrar Corp's U.S. Agent services, contact Registrar Corp at +1-757-224-0177 or chat with a Regulatory Advisor 24 hours a day at http://www.registrarcorp.com/LiveHelp.
About Registrar Corp: Registrar Corp is an FDA Compliance Consulting Firm that helps companies with U.S. FDA Regulations, including Food Facility Registrations and Food label reviews. Founded in 2003, Registrar Corp has assisted more than 20,000 companies to comply with FDA requirements. With 18 global offices, Registrar Corp's team of multilingual Regulatory Specialists can help your company to comply with U.S. FDA Regulations