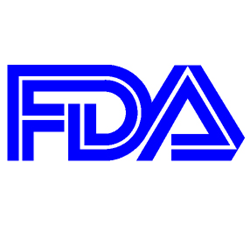 Products shipped by companies with a non-renewed registration are subject to refusal by FDA
Hampton, Virginia (PRWEB) January 05, 2015
The U.S. Food and Drug Administration (FDA) requires food facilities to renew their registrations biennially between October 1 and December 31 of even-numbered years. Food facility registrations that were not renewed by December 31, 2014 are now expired. There is no way to renew a registration after the deadline has passed. Any food facility that did not renew its registration will need to re-register. The facility will be assigned a new FDA registration number when it re-registers.
Facilities that did not renew may still see their registration status displayed as "valid" in FDA's Food Facility Registration Module (FFRM). Note, however, that these non-renewed registrations will also display an expiration date of 12-31-2014, making the registration functionally invalid, even if it is currently displayed as "valid". In the past, FDA has removed the non-renewed registrations from its system shortly after the renewal period ended.
"If a facility missed the deadline, it's advisable to refrain from sending any shipments to the United States until the facility has re-registered," said Registrar Corp Vice President, David Lennarz. "Products shipped by companies with a non-renewed registration are subject to refusal by FDA."
Facilities located outside of the United States will be required to designate a U.S. Agent for FDA communications when re-registering. FDA will contact the U.S. Agent to inquire about specific shipments and to schedule facility inspections. Registrar Corp can quickly and properly re-register a food facility with FDA, as well as act as the facility's U.S. Agent. As a facility's U.S. Agent, Registrar Corp will biennially renew the facility's registration so it doesn't miss the deadline. Registrar Corp's U.S. Agent service also offers numerous other benefits, including assistance with detentions and facility inspections.
Any facility that did not renew its FDA registration should re-register with FDA now to avoid potential detention of its shipments. To learn more about Registrar Corp's registration and U.S. Agent services, contact +1 757-224-0177 or chat with a Regulatory Advisor 24 hours a day at http://www.registrarcorp.com/livehelp.