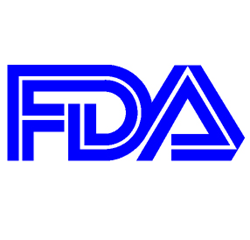 Any food facility that did not renew its registration by December 31, 2014 should re-register with FDA before it continues to ship food products to the United States
Hampton, Virginia (PRWEB) January 13, 2015
On Monday, January 12, 2015, food companies around the world found that the U.S. Food and Drug Administration (FDA) is in the process of removing all food facilities that did not renew their FDA registration by the deadline from its registration database. The Food Safety Modernization Act (FSMA) requires food facilities to renew their FDA registrations every even-numbered year between October 1 and December 31. Any food facility that did not renew its registration by December 31, 2014 should re-register with FDA before it continues to ship food products to the United States, as its registration is now invalid.
"After the first renewal period in 2012, FDA didn't purge the system until April 2013," said Registrar Corp Senior Regulatory Specialist, Mary Hancock. "This year the turnaround was much faster, and we commend the Agency. The earlier that non-renewed facilities are removed from the system, the earlier we prevent food from non-compliant companies from entering the United States. It helps us work toward FSMA's goal of proactive food safety."
A registration that has been removed from FDA's system cannot be renewed. Facilities that re-register will be assigned a new registration number. FDA does not charge a fee to re-register a facility. FDA requires facilities to provide "Prior Notice" of any shipments of food sent to the USA. FDA's Prior Notice System will reject submissions made by facilities with invalid registrations. Food shipped to the U.S. by a facility with an invalid registration is subject to detention by FDA.
Facilities located outside of the U.S. are required to designate a U.S. Agent for FDA communications. Registrar Corp, an FDA compliance firm, offers a U.S. Agent service. As a facility's U.S. Agent, Registrar Corp will:

Re-register the facility with FDA and update its registration as necessary throughout the year
File three free Prior Notice submissions with FDA on behalf of the facility
Offer the facility assistance with FDA detentions
Send a Food Safety Expert trained in FDA inspections to the facility to perform a mock inspection and help the facility prepare. If FDA sets an inspection date, this mock inspection is free of charge other than travel and lodging expenses.
Designate Registrar Corp as your U.S. Agent now to have your facility re-registered with FDA quickly and properly and to continue shipping food, beverages, and dietary supplements to the United States. For questions regarding FDA's regulations for food and beverage companies, or to learn more about Registrar Corp's U.S. Agent and registration services, contact +1-757-224-0177 or chat with a Regulatory Specialist 24 hours a day at http://www.registrarcorp.com/LiveHelp.