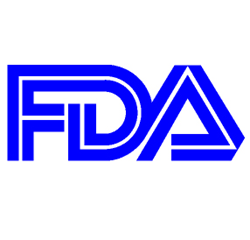 It doesn't matter how recently a food facility completed its initial registration. If it was before October 1, 2014, the facility will need to renew its registration.
Hampton, Virginia (PRWEB) September 17, 2014
The U.S. Food and Drug Administration (FDA) has required food facilities to register with FDA since 2003, but the FDA Food Safety Modernization Act (FSMA) and recent changes to FDA's food facility registration system have created new registration requirements for food facilities.
In 2011, FSMA established a new rule requiring food facilities to renew their registration between October 1 and December 31st of every even-numbered year. All domestic and foreign food facilities that manufacture, process, pack, or hold food for human or animal consumption in the U.S. must comply with the new requirement. It doesn't matter how recently a food facility completed its initial registration. If it was before October 1, 2014, the facility will need to renew its registration.
Foreign food facilities have long been required to designate a U.S. Agent for FDA communications during the registration process, but many facilities bypassed the requirement by listing the facility e-mail address for the agent. In August of 2014, the FDA United Registration and Listing System's Food Facility Registration Module was updated to prevent a registrant from providing the same email address for the facility and the U.S. Agent. This means any facility that registered with FDA before the update and listed the same e-mail for the facility and the U.S. Agent will have to provide a new email address for the U.S. Agent before it can submit its renewal. For facilities that will need to make the change, it's important to list a reliable agent. When a facility designates a new U.S. Agent, the new agent must agree to the designation by submitting a receipt code to FDA. If the agent doesn't agree within 15 days, the facility's registration status will become invalid. Registrar Corp serves as a reliable U.S. Agent for thousands of food facilities and has Regulatory Specialists available 24 hours a day to handle FDA communications.
When a facility registers with FDA it grants FDA the authority to inspect the facility. Under FSMA, FDA has been ordered to double the number of inspections every year until 2016. FDA will contact a foreign facility and its U.S. Agent to schedule an inspection. Registrar Corp offers a mock inspection service for its U.S. Agent clients through which Registrar Corp will dispatch a food safety expert trained in FDA inspections to a facility to help it prepare. If FDA has set a date for an inspection, the service is available at no extra charge other than travel and lodging expenses.
FDA will consider registrations that are not renewed by December 31, 2014 to be expired. If a foreign facility with an expired registration ships food intended for import to the U.S., FDA will hold the food at its port of entry or the food will be directed to a secure facility by FDA or Customs and Border Protection. FDA will not allow the food to be delivered to the importer, owner, or consignee until the facility is properly registered.
All food facilities should be aware that failing to properly register or renew a registration, as well as failing to update required elements of a registration are prohibited acts. Under 21 U.S.C. 332 and 333, the federal government can bring a civil or criminal action in Federal court to prosecute a person who commits a prohibited act. There are a number of mistakes commonly made during FDA's mandatory biennial registration renewal process. Registrar Corp assists food facilities to comply with FDA regulations, including proper registration renewal. FDA only verifies registration through e-mail, but when you complete your registration through Registrar Corp, you will receive a Certificate of Registration. This Certificate makes it easy to assure your clients of your FDA registration.
For any questions about FDA food facility regulations, or to learn more about Registrar Corp's registration and U.S. Agent services, contact +1-757-224-0177 or get help 24 hours a day through the Live Help chat service: http://www.registrarcorp.com/livehelp.
About Registrar Corp: Registrar Corp is an FDA Compliance Consulting Firm that helps companies with U.S. FDA Regulations, including Food Facility Registrations and Food label reviews. Founded in 2003, Registrar Corp has assisted more than 20,000 companies to comply with FDA requirements. With 17 global offices, Registrar Corp's team of multilingual Regulatory Specialists can help your company to comply with U.S. FDA Regulations