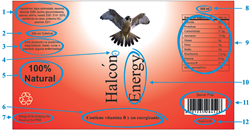 PHOs (i.e. Trans Fats) could no longer be considered "generally recognized as safe," or GRAS and would have to undergo premarket approval.
Hampton, VA (PRWEB) November 13, 2013
On 7 November 2013, the U.S. Food and Drug Administration (FDA) released a notice that would ban the use of trans fats from food sold in the U.S.A. The U.S. FDA Nutrition Labeling and Education Act (NLEA), which amended the FFDCA requires most foods to bear specific nutrition and ingredient labeling and requires food, beverage, and dietary supplement labels that bear nutrient content claims and certain health messages to comply with specific requirements. The recent notice released by FDA will impact all food and beverage companies that list trans fats in their ingredients.
Partially hydrogenated oils (PHOs), which contain trans fats, are found in many processed foods in the U.S., such as crackers, cookies, snack foods, frozen pizza, and vegetable shortenings. PHOs are the major dietary source of trans fats in processed foods. They are added to food to increase shelf life and to stabilize flavor, and have been widely used as food ingredients since the 1950s. Through the years, studies have directly linked trans fats to an increased level of low density lipoprotein LDL cholesterol and an increased risk of coronary heart disease, in which plaque builds up inside the arteries and may cause a heart attack.
Responding to public health concerns and the preference of consumers to avoid foods containing trans fats, FDA proposed in 1999 that manufacturers be required to declare the amount of trans fat on Nutrition Facts labels. This proposed rule became a requirement in 2006. Even with mandatory trans fat labeling on food products in the U.S., many products on the market still contain trans fats. The Centers for Disease Control and Prevention estimated that a reduction of trans fat in the U.S. food supply has the potential to prevent an additional 7,000 deaths from heart disease each year, and up to 20,000 heart attacks each year.
Due to the public health risks associated with a dietary intake of PHOs, FDA issued a notice in the Federal Register with a preliminary determination that PHOs are no longer "generally recognized as safe," or GRAS. If this preliminary determination is finalized, PHOs would be considered food additives, which are subject to premarket approval by FDA. Foods found to contain unapproved food additives are adulterated by law, and cannot be legally marketed in the U.S. This means that the burden of proving that PHOs are safe to eat would fall on the manufacturers of products containing PHOs, which may be a daunting task as scientific studies have shown the opposite. The Institute of Medicine also concluded that there is no safe level for consumption of PHOs, which was used as a basis for FDA's recent conclusion.
FDA has the authority to act when information is obtained that causes it to believe an ingredient is not GRAS as previously considered. The agency's preliminary determination regarding the status of PHOs is an exercise of that authority. Under section 409 of the Federal Food, Drug, and Cosmetic Act, FDA considers any substance intentionally added to food to be a food additive subject to premarket approval and review, with some exceptions. The exceptions include substances "generally recognized as safe," or GRAS, because they are generally recognized by qualified scientific experts as safe under certain conditions of intended use. If FDA finalizes its determination that PHOs are not GRAS, food manufacturers would be required to obtain premarket approval by FDA before adding PHOs to food products.
The most common and frequently used PHOs have long been considered GRAS food ingredients by the industry. If FDA finalizes its determination that PHOs are not GRAS, the agency and food industry would have to establish a way to gradually phase out the use of PHOs in the U.S. food supply. To help address this concern, the notice published in the Federal Register calls for public comment on how long it may take the food industry to phase out the use of PHOs in food products. To submit a comment electronically, go to http://www.regulations.gov/ and use docket number FDA-2013-N-1317. Or, fax FDA your comment at +1-301-827-6870 and reference docket number FDA-2013-N-1317.
Watch Registrar Corp's Video on U.S. FDA Labeling Regulations
Registrar Corp will be providing additional information on U.S. FDA Labeling and Ingredient regulations and will alert industry when the final decision is published. Tweet Registrar Corp (@RegistrarCorp) if you have specific questions. Or, for any questions related to U.S. FDA Regulations, please contact Registrar Corp 24/7 at http://www.registrarcorp.com/livehelp or call us at +1-757-224-0177.
About Registrar Corp: Registrar Corp is a FDA Compliance Agency that helps companies with U.S. FDA Regulations. Founded in 2003, Registrar Corp has assisted more than 20,000 companies to comply with FDA requirements. With 19 Global Offices, Registrar Corp's team of multilingual Regulatory Specialists can help your company to comply with U.S. FDA Regulations. For immediate assistance with U.S. FDA Regulations, phone Registrar Corp: +1-757-224-0177 or receive online http://www.registrarcorp.com/livehelp from our regulatory specialists.