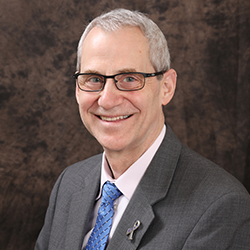 BETHESDA, Md. (PRWEB) March 10, 2020
The International Society for Pharmaceutical Engineering (ISPE) announced Wilson Bryan, MD, Director, Office of Tissues and Advanced Therapies, FDA, as a newly confirmed keynote for the 2020 ISPE Biopharmaceutical Manufacturing Conference, taking place 1–3 June 2020 in Boston, Massachusetts.
Wilson Bryan is a neurologist who graduated from the University of Chicago Pritzker School of Medicine. He served on the neurology faculty of the University of Texas Southwestern Medical School for 13 years. He has been an investigator on clinical trials in cerebrovascular disease and neuromuscular disorders, particularly amyotrophic lateral sclerosis. Dr. Bryan joined the United States Food and Drug Administration (FDA) in 2000, and now serves as Director of the Office of Tissues and Advanced Therapies (OTAT) in the FDA's Center for Biologics Evaluation and Research (CBER).
Dr. Bryan's keynote presentation will provide insights into current developments in regenerative medicine, future trends, and challenges with a special focus on the clinical development of gene therapies for rare diseases and implications for manufacturing.
The 2020 ISPE Biopharmaceutical Manufacturing Conference will focus on innovation in facilities, production methods and technologies that enable a competitive and sustainable biopharmaceutical product supply for the future.  This conference will bring together experts that are developing, implementing, and operating advanced supply chains providing high-quality medicines to global markets. 
Topics that will be addressed at this conference include:

Innovations in facility design and operation
Cell and gene therapy & biologics GMP
Implications of ICH Q12 for biopharma
Technology advancements
Regulatory updates, insights, and best practices
Automation and digitalization
Single-use technology
Preparing the biopharma workforce of the future
Immediately after the conference, ISPE will provide additional educational opportunities with the 2020 ISPE Continuous Manufacturing Workshop on 3–4 June and in-depth training on 4–5 June.
To explore the agenda and to register 2020 ISPE Biopharmaceutical Manufacturing Conference, please visit ISPE.org/Bio20.
About ISPE
The International Society for Pharmaceutical Engineering (ISPE) is the world's largest not-for-profit association serving its members through leading scientific, technical, and regulatory advancement across the entire pharmaceutical lifecycle. The 18,500 members of ISPE are building solutions in the development and manufacture of safe, effective pharmaceutical and biologic medicines, and medical delivery devices in more than 90 countries around the world. Founded in 1980, ISPE has its worldwide headquarters and training center in North Bethesda, Maryland USA, and its operations center in Tampa, Florida USA. Visit http://www.ISPE.org for more information.
For more information, contact:
Amy Henry
Marketing Communications Manager
International Society for Pharmaceutical Engineering (ISPE)
Tel: +1-813-960-2105
Email: ahenry@ispe.org
ISPE.org