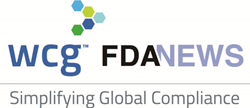 FALLS CHURCH, Va. (PRWEB) September 05, 2019
Clarity on Clinical Investigations
What You Need to Know About EU-MDR and ISO/DIS 14155:2018
An FDAnews/CenterWatch Webinar
Thursday, Sept. 19, 2019, 1:30-3:00 p.m. EDT
https://www.fdanews.com/clarityclinicalinvestigations
If the company device requires clinical investigation under EU-MDR, there's a lot to learn.
The world of clinical investigations is changing rapidly, with the EU-MDR's new and more complex system and the forthcoming ISO/DIS 14155:2018 updates. With all of the requirements in multiple places, one could spin one's wheels searching through article after article, to annexes and back to more articles.
Noted expert Dan O'Leary, President of Ombu Enterprises, LLC, will explain these requirements and concepts in a comprehensive, easy-to-understand approach.
By attending this webinar, attendees will:

Understand the role of clinical investigation in the EU-MDR
Learn which device types require clinical investigations
Learn the exemptions and determine whether one applies to the company device
Understand the system for clinical investigation
Learn how to integrate the EU-MDR and ISO/DIS 14155:2018
Understand the role of the Notified Body and Competent Authority
Learn the ins and outs of putting a CE Mark on a device
Bonus! Attendees will get an EU-MDR checklist for clinical investigation.
Make sure to fully understand the EU-MDR's and ISO/DIS 14155:2018's clinical investigation requirements — how they work together and how to make them work for the company.
Interested in registering multiple sites?
Call (888) 838-5578 in the U.S. or +1 (703) 538-7600 globally
to learn about our special multisite discount.
Webinar Details:
Regenerative Medicine and Stem Cell Regulation
What You Need to Know
An FDAnews Webinar
Tuesday, Sept. 17, 2019, 1:30-3:00 p.m. EDT
https://www.fdanews.com/clarityclinicalinvestigations
Tuition:
$287 per site
Easy Ways to Register:
Online: https://www.fdanews.com/clarityclinicalinvestigations
By phone: 888-838-5578 or 703-538-7600
About FDAnews:
FDAnews is the premier provider of domestic and international regulatory, legislative, and business news and information for executives in industries regulated by the US FDA and the European Medicines Agency. Pharmaceutical and medical device professionals rely on FDAnews' print and electronic newsletters, books and conferences to stay in compliance with international standards and the FDA's complex and ever-changing regulations.