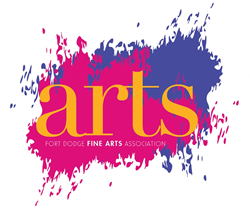 "The script is just so well-written with witty dialogue, fast-paced action, and even incorporating a wonderful scene with singing and dancing-always a favorite with me!" says Teresa Jackson
Fort Dodge, Iowa (PRWEB) September 29, 2015
The arts flourish with diversity and talent in the Fort Dodge region. The mission and passion of the Fort Dodge Fine Arts Association is to work diligently to let the community know about the multifarious interests and activities in which to immerse themselves.
October brings the internationally renowned opera singer Simon Estes to the area with the 50th stop of his Roots and Wings concert. The concert will be held at the Fort Dodge Middle School Auditorium on Tuesday, October 6th at 7:00 pm. Tickets are available at the Fort Dodge Community foundation and United Way and at the door the night of the concert.
Choirs from the Fort Dodge Senior High and St. Edmond High School will perform with Estes. An Iowa native, Estes has committed to a goal of performing in all 99 counties to help raise funds for scholarships administered through the Simon Estes Foundation's Iowa Counties Scholarship Program.
The thriving ICCC Performing Arts Department production this fall will be "The Game's Afoot or Holmes for the Holiday". The audience will be entertained with a delightful mix of comedy, murder mystery and farce in this play that features a small cast of just nine roles.
December, 1936 is the era of the play with Broadway star William Gillette inviting his fellow cast-members to his Connecticut castle for a weekend of revelry. But when one of the guests is stabbed to death, the festivities in this isolated house of tricks and mirrors quickly turn dangerous.
"The script is just so well-written with witty dialogue, fast-paced action, and even incorporating a wonderful scene with singing and dancing-always a favorite with me!" says Teresa Jackson, Director of the Iowa Central Community College Theatre Department.
The performance will be held at 7:00 pm on October 8th, 9th and 10th at the Decker Auditorium on the ICCC campus. Tickets can be purchased at ICCC or at the door.
Additional information on the Fort Dodge Fine Arts Association can be found on the website http://www.fdfineartsassociation.org or by contacting Amy Bruno at 515.573.3180 and by email at amy(at)fd-foundation.org.