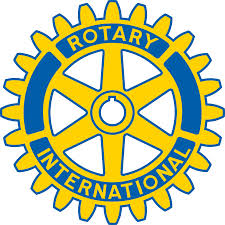 "Over the last three years, our club has presented almost $62,000 for various project and scholarships." says Kraig Barber, President of the FD Noon Rotary
Fort Dodge, Iowa (PRWEB) October 12, 2015
Take a twist on the popular "Dancing with the Stars" and the Fort Dodge Noon Rotary makes it their annual fund raiser to support numerous community projects and programs. This year the event will be held on Saturday, October 17th at the Decker Auditorium located on the Iowa Central Community College campus starting at 6:00 pm. Tickets are only $10.00 and are available at First American Bank, Wells Fargo Bank, Fort Dodge Ford Lincoln Toyota, Shimkat Motors, Kemna Auto and at the door.
Professional dancers will be paired with local celebrities as they compete not only in dancing but in helping to raise funds for the Noon Rotary. Each dance couple has been spending their spare time perfecting their routine. Just like the show, these dancer partners have a theme to their performance that adds to the theatrical element of the evening.
The seven dance teams this year include Webster County Supervisor Mark Campbell with Marilyn McCubbin; Unity Point Health employee Amy Palmer with Luke Palmer, CJ Bio America; Iowa Realty realtor Cindy Mulroney with Jerry McMahon, Hawkeye Cleaning; Fort Dodge City Engineer Chad Schaeffer and Molly Schaeffer, Friendship Haven; Kemna Motors owner Carey Kemna and Theresa Waechter; First Presbyterian Church Rev. Austin Hill and Patti Donney, Fort Dodge Transmission; and Fort Dodge Fire Chief Kent Hulett and Pam Tidermann.
The star-studded evening will include celebrity judges Clarice "Carrie Ann" Thompson, Bruce "Len" Shimkat and Casey "Bruno" Johnson. Returning as MC will be Mike Devine with Digity Radio. Entertaining comments from these judges will leave the audience in stitches.
"Hosting an event like this as our annual fund raiser not only plays a major role in helping our Rotary club fulfill our sponsorship of community programs but it also helps us in fostering the mission of Rotary," says Kraig Barber, President of the Fort Dodge Noon Rotary. "Over the last three years, our club has presented almost $62,000 for various projects and scholarships."
Other highlights of the evening will be the silent auction of items donated by area businesses and the Fish Bowls where guest will be able to "Vote" for their favorite dance teams with their dollars.
The Fort Dodge Noon Rotary meets each Monday at noon at the Starlight Restaurant. More information is available by following the Noon Rotary on Facebook and at http://www.fortdodgerotary.com.