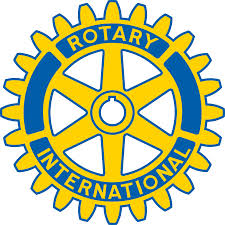 "The evening was so successful and everyone had a fabulous time," says Janet Hubbell, 2014-15 Fort Dodge Noon Rotary President.
Fort Dodge, IA (PRWEB) December 30, 2014
The Fort Dodge Noon Rotary Board of Directors this year have set out to not only increase fund raising activities to provide for additional contributions to various organizations in the community but to also to better educate the mission of this service organization.
The Dancing With The Stars fund raiser was held on November 15th with eight dance couples competing with their dancing skills as well as their fund raising skills. Harold Olesen & Linda Gallea, Jesse & Susan Helling, Tom & Patti Donney, Sherri & Bob Schill, Marilyn McCubbin and Jerry McMahon, Theresa Waetcher & Rick Thompson, Elinor Rutz &; Larry Frohwein, and Ben & Jenn Crimmins took the challenge by performing to a packed house at Iowa Central Community College Decker Auditorium.
With over 60 business and individual sponsors also donating towards a silent auction, fishbowls set out to collect donations after the performances for the audience choice of best performers and the prior fund raising by each performer, the Fort Dodge Noon Rotary raised over $17,000 at this event. All of the funds will be used for the various projects and sponsorships.
Special shout out goes to the top performing fund raisers prior to this event. Ben and Jenn Crimmins raised $5175 and Elinor Rutz and Larry Frohwein raised $2680.
The evening Master of Ceremony performance of Mike Devine with Digity Radio and the comments by the event judges, Casey Johnson, Bruce Shimkat and Clarice Thompson all added to a delightfully entertaining show. During intermission, the ICCC Culinary Arts Students provided the desserts and refreshments for the attendees to enjoy while they looked over the silent auction items.
"The evening was so successful and everyone had a fabulous time," says Janet Hubbell, 2014-15 Fort Dodge Noon Rotary President. "We are planning on making this an annual event and already have a list of dancers wanting to compete."
Rotary International is an international service organization whose stated purpose is to bring together business and professional leaders in order to provide humanitarian services, encourage high ethical standards in all vocations, and help build goodwill and peace in the world. It is a secular organization open to all persons regardless of race, color, creed, religion, gender, or political preference. There are 34,282 clubs and over 1.2 million members worldwide. The members of Rotary Clubs are known as Rotarians and meet weekly for breakfast, lunch, or dinner, which is a social event as well as an opportunity to organize work on their service goals.
"It is so important that we continue to reinvest in our community through our Rotarian sponsorships of educational programs and scholarships, community projects such as our Snell-Crawford Park sponsorship, other various community projects and of course Rotary's international endeavors," states Cheryl O'Hern, Fort Dodge Noon Board Member. "This event also provided us an excellent opportunity to educate the community all about Rotary and our mission."
The Fort Dodge Noon Rotary meets each Monday at noon at the Starlight Best Western located at the junction of Highways 7 and 169 in Fort Dodge, Iowa. Additional information on the Rotary program is available at http://www.fortdodgerotary.com.