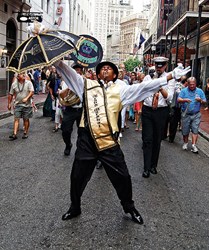 Experts say the best remedy to face those fears with practical, positive responses.
Austin, TX (PRWEB) August 27, 2013
B>U recognizes the stress a new school year puts upon the parents and students and issues the following B>U Face Your Fears tips and tests. B>U canvassed research papers from throughout the scholastic world and outlined the common themes each paper recorded.
Many perceive that one's success or failure in school will determine the fate for one's future. Under such perceived pressure, failure and success can dominate the family environment in damaging ways, many of which are long term.
The first step is recognizing the symptoms of these fears. The first most dominating one is procrastination. Procrastination is a form of self sabotage. By waiting to act then things won't change for better or worse. Recognize procrastination as a fear of failure and/or success and address it.
The best way to address procrastination is to analyze all of the potential outcomes of goal's pursuits. Determine each outcome as a reality and determine your response. Having a self laid and assured response reduces the stress giving the outcomes as a practical reality rather than an emotional and irrational fear.
Experts say the most important is to imagine the worst case scenario as that delves into the worst of one's fears. The experts also note that most research subjects realize that the worst case scenario is not so bad and the fear reduces dramatically.
Another symptom is the lack of interest or inability to try new challenges. There is the fear of the unknown and, in this instance, the initial fear of failure.
But, most experts will agree, is the fear of change. Mostly the change of one's self. Will success or failure change the person to one that is not likable. Those fear of changes are fears of success and failure.
Methods to address those fears include thinking more positively and creating contingency plans. More positive outlooks and alternate plans continue to make the challenges more mechanically built rather than over emotionalizing.
One of the best examples is Michael Jordan who did not make the High School varsity basketball team in his first year as he was perceived not good enough. The lesson and response is to accept failure as a one of the options for that moment and not for one's entire future.
B>U hopes parents and students of all ages understand the fears that accompany the most pivotal times in their lives as some perceive. Experts say the best remedy is to face those fears with practical, positive responses and judge it as a moment not a lifetime.
About B>U:
BGreaterThanU.com offers lifestyle tips and inspirational stories about individuals being greater than themselves for a greater world. B>U is their clothing line to brand the philosophy. For more information, go to BGreaterThanU.com.