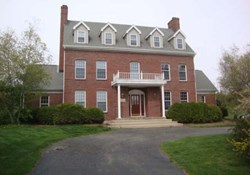 Green Bay, WI (PRWEB) February 04, 2014
As more and more investors have enthusiastically jumped back into the Real Estate world over the past five years, scarcity of deals has increased. This February though, there are deals all across the country thanks to event number 2000, an exciting Micoley.com auction event taking place on the 22nd.
There are 137 properties hitting the auction block on the 22nd of February, and many of them have already been snatched up by eager buyers. Micoley.com's unique business model allows many potential buyers to place their bids early, or simply make an offer directly. When browsing Micoley.com, the event's listings will feature every property originally listed as part of the event, including those that have sold, but when an offer is pending, there may still be hope for a different buyer.
States represented in this event include Alabama, Illinois, Indiana, Mississippi, Nebraska, Tennessee, Washington, and of course, Wisconsin the home of Micoley.com's brick-and-mortar headquarters. Opening bids on the properties start as low as $4,500, and many have reduced opening bids.
First, there's a very large, three-story home in Oswego, Illinois hitting the block on the 22nd. This luxury home features six bedrooms and six bathrooms, plus some amazing special features like a four-car garage, an indoor pool and hottub, and three fireplaces. There is also a multi-purpose entertainment room built specifically for screening programs on a large projector. Appropriately enough, this large house lies on a rather large lot at 1.1 aces in total area. This extraordinary single-family home had a list price of an already low $475,000, but it will have an opening bid of $295,000 if no offer is received prior to the official auction event date.
In undeveloped property, Micoley.com is featuring a lot in Longview, Washington. The property is attracting a great deal of attention because of it's extraordinary natural beauty. Longview, located close to the border with Oregon is a quiet town with a trend of slow growth over the past few decades, and it happens to have been selected by Forbes as one of America's prettiest cities thanks to its lush greenery. Indeed this greenery is on display at this lovely 1.59 acre lot on Oak Point Ridge Road. The property is tree covered, and hilly, and would make a wonderful location for a residence. An architect with a sense of a location's natural appeal would delight in the chance to design and build in such an environment. At an opening bid of $15 thousand, which is significantly lower than its original asking price of $27,500, the winning bidder certainly wouldn't have to be a wealthy investor to take on such a project.
The auction is scheduled to take place online Saturday, February 22, 11:00 a.m. - 2:00 p.m. central standard time. Parties interested in learning more information on all the properties available during this event should visit micoley.com to find more photos and details about the properties. Micoley.com also highly suggests visiting properties in person to perform an on-site inspection. 866-371-3619 is Micoley.com's information line. Additionally, Micoley.com features a live chat service through which questions can be answered.
About Micoley.com:
Green Bay, WI-based Micoley.com is a Real Estate marketing firm specializing in project focused auctions of bank-owned properties throughout the United States. The Micoley.com approach to Real Estate marketing tailors each auction plan to the client's individual needs. The site is constantly being updated for the benefit of buyers, as large scale auctions events are held monthly, and new properties are added daily. Micoley.com, in affiliation with W.M. Enterprises, Inc. Auctioneer Licensing: AL - Rick Roundy #5309 & Firm #119; MS - Rick Roundy #1375; TN - Rick Roundy #6642 & Firm #5767; WA - Wade Micoley #2940 & Firm #2386; WI - Registered Wisconsin Auctioneer Chad Micoley #2597-052 & Firm #432-53. Broker Licensing: AL - Annie Schoenwalder #000101069 & Firm #000101068; IL - Robert Stone #471.015845 & Firm #481.011994; IN - Amy Wick #PB21100097 & Firm #RC51300054; KY - Amy Wick #72619; MI - Wade Micoley #6502367823 & Firm #6505359759; MS - Wade Micoley #20744 & Firm #19958; MO - Amy Wick #2011014141 & Firm #2011014140; TN - Wade Micoley #328035 & Firm #262521; WI - Amy Wick #55219-90 & Firm #835181-91.