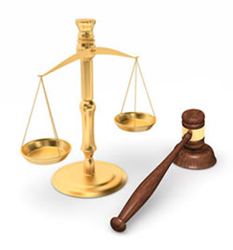 St. Louis, MO (PRWEB) February 26, 2015
The federal lawsuit news source 247LawsuitNews.com announces the addition of a comprehensive legal glossary featuring terms relevant to federal lawsuit news. The website serves as a leading news source on new and ongoing federal lawsuits for both legal professionals and the public at large.
Complex legal terminology frequently serves as a barrier to the general public keeping abreast of federal lawsuit news. Finding and accessing legal documents is another significant challenge. The legal glossary enables consumers to better understand lawsuit news by explaining frequently-used legal terms in an accessible format. Non-biased, fact-based news articles with information sourced from official court documents promotes easy access to timely news.
The majority of the federal lawsuits covered on 247LawsuitNews.com concern situations in which large numbers of American consumers have been endangered by a dangerous or defective product or a large-scale disaster. Americans deserve access to this information; whether they or a family member has been harmed by the actions of a large company, or they are simply a consumer with buying power, the public deserves to know about illegal and immoral actions taken by large corporations. By providing unbiased federal lawsuit news and definitions for complex legal terminology, 247LawsuitNews.com promotes access and accountability.
The list serves as a resource for the public seeking to better understand federal lawsuit news and is not intended as legal advice. The definitions are general and apply to most federal lawsuits.
247LawsuitNews.com serves as a resource for impartial news concerning federal lawsuits, such as product liability lawsuits that may impact millions of Americans. Most of the news reported by 247LawsuitNews.com deals with litigation involving allegations of serious injury or death caused by product defects or false or misleading advertising claims that led to consumers using a product that they otherwise might have avoided. Much of this litigation involves pharmaceuticals that are used daily by millions of Americans to maintain quality of life.
Due the life and death nature of these products and the allegations involved in consumer lawsuits, 247LawsuitNews.com endeavors to provide substantiated facts regarding various multi-district litigations, such as the number of plaintiffs, status updates, and the ultimate settlements. Committed to remaining impartial, http://www.247LawsuitNews.com does not comment on the validity of any of the lawsuits on which it reports.