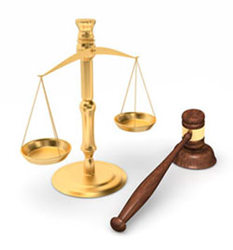 St. Louis, MO (PRWEB) March 30, 2015
The legal news site 247LawsuitNews.com announces the release of a new article* on federal litigation** faced by the agricultural giant Monsanto. According to the article, plaintiffs in seven states sued Monsanto, saying they suffered economic losses as a result of an experimental wheat strain tested by Monsanto that surfaced in Oregon wheat fields and affected the U.S. wheat export market. A settlement was reached on March 18, 2015, to resolve litigation involving plaintiffs in Kansas, Missouri, Illinois, Oklahoma, Texas, Louisiana and Mississippi.**
The type of genetically modified wheat seeds called into question by this litigation were experimental and never received federal approval for use or sale in the United States, according to 247LawsuitNews.com. In fact, no genetically engineered wheat has ever been approved in the United States. The company planted the GMO wheat seed over the course of several years, beginning in the late 1990s. According to court documents, the wheat strain was found in nearby fields in Oregon and its presence in the U.S. wheat supply allegedly resulted in the suspension of American wheat orders from Japan and South Korea and increased scrutiny of American wheat by European exporters, ultimately causing depressed grain prices that had a widespread effect on American farmers.
This settlement, which totals $350,000, is the second such deal to resolve federal lawsuits consolidated as MDL No. 2473, according to 247LawsuitNews.com: in November of 2014, Monsanto agreed to pay approximately $2.4 million to resolve similar federal lawsuits.** The recent settlement involves donations to agricultural schools in the plaintiffs' states, as reported in the article, whereas the initial settlement established a fund to compensate wheat farmers in Idaho, Oregon, and Washington.
According to the article, the genetically-modified softwhite wheat seed, "Round Up Ready," was designed to be resistant to the powerful herbicide. The article notes that the company asserts it has no idea how the strain made its way into Oregon fields.
247LawsuitNews.com serves as a resource for impartial news concerning federal lawsuits, such as product liability lawsuits that may impact millions of Americans. Most of the news reported by 247LawsuitNews.com deals with litigation involving allegations of significant loss, serious injury, or death caused by product defects or false or misleading advertising claims that led to consumers using a product that they otherwise might have avoided. Much of this litigation involves pharmaceuticals that are used daily by millions of Americans to maintain quality of life.
Due to the life and death nature of these products and the allegations involved in consumer lawsuits, 247LawsuitNews.com endeavors to provide substantiated facts regarding various multi-district litigations, such as the number of plaintiffs, status updates, and the ultimate settlements. Committed to remaining impartial, 247LawsuitNews.com does not comment on the validity of any of the lawsuits on which it reports.
*247lawsuitnews.com/news/monsanto-settles-gmo-wheat-lawsuits-with.asp, 3/25/15
**Monsanto Company Genetically-Engineered Wheat Litigation, MDL No. 2473, U.S. District Court for the District of Kansas