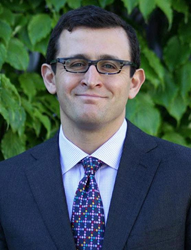 "There's nothing fair about forcing student loan borrowers to give up their rights under the TCPA and be on the receiving end of debt collection robocalls."
Stamford, CT (PRWEB) October 30, 2015
TCPA attorney Sergei Lemberg (http://www.StopCollector.com) criticized the House of Representatives after it voted to approve a federal budget that carves out an exception to the Telephone Consumer Protection Act's prohibition against cell phone robocalls. "If this budget becomes law, it would pave the way for debt collectors to robocall consumers who owe debt to the federal government," said Lemberg. "That directly targets the 40.8 million Americans who owe $1.18 trillion in student loan debt."
Lemberg noted the juxtaposition of this provision, included in the Administration's proposed budget, and President Obama's March 2015 executive order creating the Student Aid Bill of Rights. Section IV of the executive order says, "And every borrower has the right to…fair treatment, even if they struggle to repay their loans." According to Lemberg, "There's nothing fair about forcing student loan borrowers to give up their rights under the TCPA and be on the receiving end of debt collection robocalls."
Lemberg said, "In addition to impacting the rights of millions of Americans who have student loan debt, the budget provision undercuts the authority of the Federal Communications Commission." This past summer, the FCC issued a ruling that expanded consumer protections against cell phone robocalls. "The current budget provision creates an exception that flies in the face of the Commission's interpretation of the law." Lemberg noted that it has always been legal for debt collectors to physically dial consumers' cell phones, but that the use of automated dialers and prerecorded voices has been off-limits.
Lemberg called the exemption for federal debt collection robocalls "a slippery slope." He said, "It's not a stretch to imagine a future bill that gives debt collection agencies the authority to robocall consumers in order to collect other types of debt." Noting that the Consumer Financial Protection Bureau fields more complaints about the debt collection industry than any other, Lemberg said, "It makes no sense to expand the means by which they can harass consumers."
The robocall provision of the Bipartisan Budget Act of 2015 "places additional strain on consumers who already deal with the heavy burden of student loan debt," said Lemberg. "Look, we know young people borrow heavily to go to college. They can't discharge or reduce these loans, and many of them can't pay them back. So, are we now going to allow government collectors to take away their only means of communicating with the world?" he asked.
__________
About Lemberg Law
The attorneys at Lemberg Law represent consumers in Fair Debt Collection Practices Act, Telephone Consumer Protection Act, and lemon law cases, among others. Sergei Lemberg can brief you about the Telephone Consumer Protection Act, remedies available to consumers who are victims of spam text messages, and other relevant issues.
For more information, contact:
Sergei Lemberg
Lemberg Law
http://www.LembergLaw.com