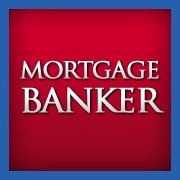 Work with a federally chartered bank, and free yourself from the state testing. call 877-889-7474
(PRWEB) December 27, 2013
New mortgage loan officer jobs in New Jersey, New York and Connecticut will become available on January 1st of 2014. AnikimCreditCorp.com is announcing these new openings for their federally chartered banks that are seeking loan originators with a proven track record. There are many loan officers that are registered through NMLS but have not taken the exam required to work for a broker or banker in these states. Even if an applicant passes the exam and pays the fee, there is no guarantee that he or she will receive a license. Some states, New York in particular are not approving licenses that easily, even if an applicant does everything correctly on the exam and the application they can wait up to 6 months. Many mortgage professionals look for federally chartered banks hiring loan officers, these organization legally allow a mortgage professional to originate a home loan without having to be licensed by the state. This gives federally chartered banks a huge advantage over mortgage bankers that have to abide by all the state licensing issues. Also when working with a federally chartered bank, the loan officer does not have to pay multiple state licensing fees, with amount to thousands of dollars a year is the loan originator closes loans in multiple states. http://anikimcreditcorp.com/federally-chartered-bank-net-branch/
Federally chartered mortgage opportunities for brokers and independent originators are sure to be a hot item come 2014. The new rule that is affiliated with Qualified Mortgages or (QM) are going to things challenging for some. This rule also creates a category of loans that have certain, more stable features. Lenders that make QMs are presumed to have met the Ability-to-Repay requirements. Many brokers that do not have the capital requirements to go from broker to banker may seek to "fold" under a mortgage banker or federal chartered bank. The new rules have many concerned about the future of lending and with licensing, testing and state fees many look to work for a federally chartered bank to minimize expenses. To learn more about the different the federally chartered mortgage opportunities being offered contact the company directly at 877-889-7474.
The recruiting firm works with the top SEO professional in the USA to promote the loan job opportunities. The consulting firm posts these opportunities on Social media websites, video sharing sites, and mortgage banking forums to assist the company to help with finding qualified applicants. The company is always searching for those looking for mortgage branch opportunities everywhere in the county to partner them with the mortgage banker. The mortgage consulting firm continues its expansion online, and throughout the mortgage community looking for top loan originators. To learn more about the firm, or the services they provide, contact the company directly and speak with an acquisition executive. Interested parties can also visit one of the company's Facebook pages, https://www.facebook.com/MortgageNetBranchOpportunities
About the company: AnikimCreditCorp.com was started after the mortgage crisis to help struggling loan officers and net branches find mortgage banks that were able to sustain through the tough times. Kevin Leonard from New World Mortgage, former owner of a large mortgage banking company, has many relationships with lenders and brokers throughout the county, and helps place mortgage loan officers with jobs and mortgage net branch companies. The company also helps connect some of their banker clients with who buys mortgage closed loans with investor overlays to help clear warehouse lines for bankers.
Contact: Mason Baxter
Phone: 877-889-7474