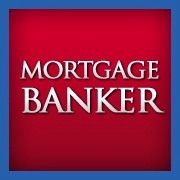 Work with a state charted bank or a federal charter, its your choice, 877-889-7474
New York, New York (PRWEB) September 12, 2013
National mortgage consulting firm AnikimCreditCorp.com has a new division to help find new loan officers for a federally chartered savings bank. It was only a short time ago when mortgage professionals couldn't find a job anywhere in New York for a loan officer position. After the housing crisis, many loan officers got completely out of the industry altogether. But now with the housing market stabilizing in certain areas, licensed loan officers are now in demand again. AnikimCreditCorp.com a nationwide recruiter for mortgage bankers and brokers is looking through their databases for originators that are licensed or registered with NMLS, and ready to work. Mortgage loan officer jobs in New York have been on a steady rising over the last year, but lately mortgage bankers and federally chartered savings banks are looking very aggressively. To learn more about the opportunities available anywhere in the state of New York visit, http://AnikimCreditCorp.com.
Many of the housing markets in New York seem to be well, and many are seeking new mortgage originators to assist consumers. Reverse mortgage lenders are also having a tough time finding qualified individuals to represent their banks. Also, many New York reverse mortgage companies are competing with standard lenders, as well brokers fighting to find licensed agents. It seems that all of the big direct lenders are looking to hire anyone that can to handle the new clientele. The need for loan officers in the state of New York is in very high demand, and the mortgage consulting firm is doing its best to locate them for their lending partners. To view some of the recruiting videos launched by the mortgage recruiter visit, http://www.youtube.com/watch?v=8qJjyWOFguM
When loan officers enter into the lending industry for the first time they seem to follow the rules and regulations well, says a representative of the recruiting company. It's when the individuals that are getting back into it after a few years that are amazed with all the new requirements. Many things have changed for mortgage originators since 2008, and many people find themselves overwhelmed with the licensing requirements. Also, some do not realize the time it takes to get licensed. Individuals looking to originate must take the National exam and pass, then go one and take each state that they wish to originate in. This is very time consuming, and expensive. To be able to do loans in a handful of states takes months and several thousand dollars. For this reason, some federally chartered banks that are hiring loan officers are in high demand. The agencies are currently exempt from the testing and licensing issues many mortgage bankers have to abide by.
The company uses the best internet marketing professional to acquire new agents for their partners. The firm uses Social media, and video campaigns to find new loan officers in New York for their clients. Search engine optimization from the best SEO professional helps promote the consulting firm's opportunities all across the internet. The consulting firm also uses mortgage broker and banking forums to advertise the new federally chartered bank net branch opportunities.
About the company: AnikimCreditCorp.com was started after the mortgage crisis to help struggling loan officers and net branches find mortgage banks that were able to sustain through the tough times. Mortgage expert Kevin Leonard from New World Mortgage has built relationships with banks and brokers throughout the county, and helps place mortgage loan officers with jobs and branch opportunities. The company also helps connect some of their banker clients with scratch and dent loan buyers to help clear warehouse lines.
Contact: Mason Baxter
Phone: 877-889-7474