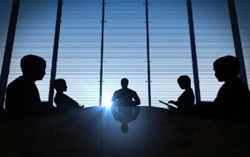 When this challenge is accepted wholeheartedly, the result will be an inspiring journey of self-awareness that can significantly boost anyone's leadership aspirations.
Tampa, FL (PRWEB) June 06, 2014
Leaders feeling the need to make behavioral changes aren't only found in U.S. companies. People in leadership positions around the world grapple with this issue, and that's reflected in a recent announcement of new leadership development courses from Phoenix, a UK-based firm that supports clients' attempts to change, develop and grow.
Denise Federer, Ph.D., founder of FPMG, a performance management firm, isn't surprised that directing behavioral change has become a focus across the pond and around the world. She's developed a five-step plan to help leaders be successful in their efforts to change.
"You've probably heard the phrase 'leaders aren't born, they're made,'" Federer said. "I certainly agree with that, and I've seen plenty of instances when people worked hard to become strong leaders, or did little or nothing and failed in leadership roles. There's no surefire path to leadership success, but there are steps you can take to enhance your chances of being a leader who flourishes."
Federer believes that before thinking about things like leadership style or leadership presence, leaders must embark on a behavioral change plan, completing the following five steps:
1. Evaluate your readiness for change. This includes having a clear and specific vision about the type of leader you want to be, and understanding you may need to operate out of your comfort zone to get there. If you're not ready to stretch, you may need to revisit whether you're ready to change.
2. Break down behavior that seems complex. Remember that all complex behavior is a bunch of simple behaviors combined, so drill down to separate your larger goal into "bite-sized" components. For instance, if you want to be more collaborative, you might schedule meetings with colleagues, focus on being more open-minded, and identify people who are collaborative and consider the behaviors required to be thought of as a collaborator.
3. Just do it. Behavior is easier to change than feelings, so it makes sense to try a new approach and see what happens. In the best-case scenario, you get reinforcement, but in any case, you'll learn something that will help you down the line. You want to focus on completion rather than perfection.
4. Shift your mental framework. Set a model for change by establishing SMART goals (specific, measureable, action-oriented, realistic, timely) and writing them down. It's been proven over and over again that when goals are written, they're more powerful and effective, as accountability rises.
5. Assess your own motivations. Think about why you're making behavioral changes to enhance your leadership skills. For instance, if you want to be considered as a strong leader, think about the language you use. If you frequently use the phrase "I can't," reprogram yourself to use "I won't" instead. The former reflects weakness, while the latter represents a choice you've made.
"As with all behavior modifications, the ultimate goal is to incorporate new, helpful behaviors into any type of leadership style," Federer said. "When this challenge is accepted wholeheartedly, the result will be an inspiring journey of self-awareness that can significantly boost anyone's leadership aspirations."
###