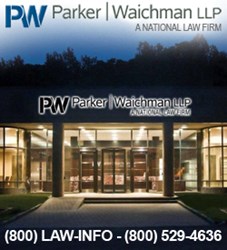 If you know that a company you work for, or have worked for, has engaged in illegal activities, we want to hear from you today."
Port Washington, New York (PRWEB) December 06, 2013
Parker Waichman LLP, a national law firm dedicated to protecting the rights of consumers, notes that as it continues its investigation into the class action lawsuit filed against FedEx for allegedly overcharging customers, it also wants to remind whistleblowers with any information about fraudulent activity that under the False Claims Act, they can be both compensated and protected.
Parker Waichman LLP is lead counsel in a class action lawsuit against FedEx at U.S. District Court for the Southern District of New York (Ulit4less, Inc., d/b/a NYBikerGear v. FedEx Corp. et al; Case No.: 7:11-cv-01713-CS-PED; filed on Aug. 29, 2011). FedEx Corp. and FedEx Corporate Services Inc. were named as Defendants.
Whistleblowers are granted confidentiality under provisions of the False Claims Act; they also can be protected against any punitive action attempted by their former or current employer.
"If you know that a company you work for, or have worked for, has engaged in illegal activities, we want to hear from you today," said Peter Cambs, Senior Litigation Counsel at Parker Waichman LLP. The law firm is offering free legal consultations to any insiders who have information about illegal activity.
FedEx, one of the top delivery companies in the U.S., processes some 3.5 million packages throughout the U.S. and Canada, according to the Complaint, which alleges that the company's billing model is believed to have been purposefully designed to facilitate and conceal billing overcharges. The Complaint terms the first as "upweighting," which refers to falsely rating packages at higher weights than they actually are, thereby raising any customer fees related to package weight. The Complaint also alleges that FedEx is charging U.S. customers for Canadian customs/duties and related charges when the U.S. customer has noted that the Canadian recipient is to pay any Canadian-related fees.
The Civil War-era False Claims Act provides whistleblowers with protection and the opportunity for compensation. Amendments to the Act—specifically, ones added in the mid-1980s—have given it teeth by raising the amounts that can be levied for damages and penalties, which in turn has helped to further incentivize whistleblowers to come forward. As a result, whistleblowers can be awarded as much as hundreds of millions of dollars today—or between 15% and 30% of the recovered amount. The False Claims Act allows private persons to file lawsuits on behalf of the government; such lawsuits are also known as "qui tam" actions.
If you are a current or past employee of FedEx or another service provider and have information about erroneous charges or other wrongdoing, we encourage you to contact us for a confidential, no obligation evaluation. Please view our Whistleblower page or call 1-800-LAW-INFO (1-800-529-4636).
Contact:
Parker Waichman LLP
Gary Falkowitz, Managing Attorney
1+(800) LAW-INFO
1+(800) 529-4636
http://www.yourlawyer.com