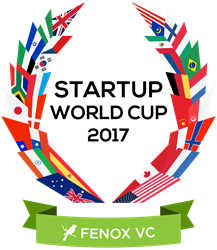 I hope this opportunity shows the value of New York's active startup ecosystem, which is full of bright entrepreneurs.
San Jose, California (PRWEB) October 14, 2016
Startup World Cup is finally in the US. It is starting with its inaugural event in New York, in collaboration with ad:tech New York on Nov 2-3, 2016 at the Javits Convention Center. ad:tech NY will spice up its event with the blazing power of Startup World Cup. The winner will get the opportunity to compete at the Startup World Cup Grand Finale to win $1,000,000 investment as a grand prize.
Startup World Cup started with its first event in Indonesia, followed by Japan and South Africa. New York is up next, and will be followed by 12 more events across 5 different continents. A quick video clip of Startup World Cup Indonesia can be seen here.
Startup World Cup is a global conference and competition organized by Fenox Venture Capital. There will be 16 regional startup competitions in 13 different countries across North America, South America, Europe, Asia, Africa, and Australia. The 16 regional champion teams from around the world will compete at the Grand Finale in San Francisco on March 24th, 2017 for the Startup World Cup championship battle. The world champion will be receiving US $1,000,000 in investment and many other prizes including media recognition worldwide.
Eric Feng of Kleiner Perkins (KPCB), David Cohen of Techstars, Kevin Hale of Y Combinator, Tim Draper of DFJ, and Adeo Ressi of the Founder Institute will be on the distinguished judging panel at the Grand Finale.
Startup World Cup is accepting applications for the New York event. 40 startups will be selected to present on the dedicated Startup World Cup stage throughout the 2 days. 6 companies will be selected to compete at the regional final event in front of 700 people. The event will bring immense visibility to the startup and help grow the overall startup ecosystem in New York and the US.
"Because of New York's strong reputation as the world's financial hub, the entrepreneurship scene does not get as much attention," said Anis Uzzaman, CEO and General Partner of Fenox Venture Capital and Chairman of Startup World Cup. "I hope this opportunity shows the value of New York's active startup ecosystem, which is full of bright entrepreneurs."
"We are thrilled to host Startup World Cup at our flagship U.S. show," said John Durham, General Manager for ad:tech New York. "The soul of our event is innovation and the spirit of competition that often goes hand in hand with it. We could not be more excited to introduce this event to our community, regionally as well as globally."
Startups are encouraged to apply at http://www.startupworldcup.io.