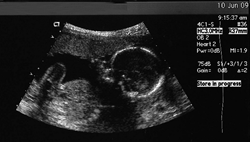 Reproductive medicine offers hope to those unable to conceive naturally due to fertility disorders like PCOS.
Winnipeg, Manitoba (PRWEB) August 23, 2016
Recent U.S. infertility statistics paint a clear picture of plummeting birthrates while incidences of both infertility and the cost of treatments have risen. Many Americans who face reproductive challenges are left looking for more affordable fertility treatment options cross-border, where the cost of medication can be up to 85 or even 90% less than in the United States. Prescription Referral Services offer significant financial relief to cash strapped Americans struggling to conceive, by searching a network of pharmacies to ensure clients get the best price.
While reasons are largely undocumented, the American National Center for Health Statistics says 6.7 million women of reproductive ages 15-44, now struggle with 'impaired fecundity' (the scientific term for 'ability to get pregnant or carry a baby to term'). During the American post-WWII "baby boom" in which more than 65 million children were born, an infant made its world debut, every seven seconds. Today, a new report released by the CDC on American birth statistics, indicates 2016 is well on track to produce the lowest number of American newborns ever recorded, prompting Redbook Magazine to dub 2016, "The Year of the Baby Bust."
While medical advancements now make it possible for those facing fertility challenges to conceive, the costs of fertility drugs like Lupron, Femara, Synarel or Gonal-F can be prohibitive, creating a roadblock on the journey to building the happy family many couples dream of.
"With more women facing fertility struggles due to increasingly common conditions like PCOS, we've definitely seen a rise in patients seeking medical intervention when it comes to family planning." says Wendy Watson, a representative for FertilityDrugsOnline.com, one Canadian referral service that searches an approved network of pharmacies to find its clients the best price. An on-staff doctor verifies prescriptions and a licensed, certified pharmacy dispenses as prescribed. All medications are sourced from Canadian suppliers to ensure quality, safety and efficacy.
"Often times, [fertility] drugs fall into the gray area of options that many insurance companies don't cover." Ms. Watson laments. "Reproductive medicine offers hope to those unable to conceive naturally due to fertility disorders like PCOS, but with U.S. costs-per-cycle often in the high thousands, more patients are seeking solutions here [in Canada], where the exact same drugs are sold for far less, yet standards for drug safety are known to be strict."
In the United States, IVF cycles generally start at about $12,000 per cycle, before hormone medications. Services like FertilityDrugsOnline.com make the same brand name and generic medications accessible at up to 85% less.
"It's heartbreaking when someone fighting the uphill battle that having reproductive issues already presents, is told the child they want is financially out of reach simply due to the costs of treatments." Ms. Watson says, "Family is priceless. Nothing gives me greater job satisfaction than when excited clients send in the photo of their ultrasound or new baby after working with us. It's why we do what we do."
Ends.