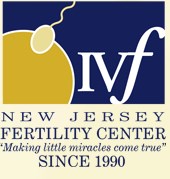 This technique can be used to help people get pregnant faster.
(PRWEB) August 29, 2013
For many women, getting pregnant can be relatively simple and cost almost nothing thanks to a new study concerning the tracking of a woman's fertility window and confirmed by the leading reproductive experts at the IVF New Jersey Fertility Center. The study was performed by the University of North Carolina and focuses on the self-directed method of cervical mucus monitoring (CMM). While there are many articles explaining how changes in body indicate when a woman is ready to ovulate, the study showed that women who checked their cervical mucus consistently were 2.3 times more likely to get pregnant over a six-month period.
IVF New Jersey Fertility Center's Dr. Marcus Jurema has written on this very topic. "Some women do self-monitoring of the appearance of the mucus to determine its quantity and quality and subsequently plan for timed intercourse Having normal cervical mucus is an important component of reproductive health," says Dr. Jurema. "Healthy cervical mucus is usually abundant, stretchy, clear, and with an egg-white consistency."
During a female's reproductive cycle, different hormones are released at different stages causing changes to the cervical mucus. When an egg develops in the ovary, estrogen is released and cervical mucus becomes transparent and slippery allowing sperm to reach the egg more easily. After the egg is released, a spike in progesterone causes mucus to thicken and act as a barrier to sperm. CMM tracks the window of fertility, which for most women is a 48 hour time period, giving women a greater chance of getting pregnant naturally without the need to purchase sticks or download apps. Other physical indicators that the body is preparing for the fertility window include an increase in body temperature, and possible cramping.
"This technique can be used to help people get pregnant faster," according to UNC Chapel Hill ob-gyn Dr. Anne Steiner in an article on Fox news. As the senior author of the paper, Dr. Steiner expressed her excitement saying, "… this is a real way to help people; it's so cheap and easy."
The study followed 331 women ages 30 to 45 with no known infertility history. According to the abstract: "During the first cycle of the study, CMM was performed consistently by 20 women, inconsistently by 60 women, infrequently by 73 women, and not performed by 178 women." The study revealed that checking CMM infrequently was almost as bad as not checking it all.
Dr. Jurema points out that there are no objective tests to prove or check if a woman has "fertile" cervical mucus, so after several months of CMM without success, women should make an appointment with a fertility specialist. Cervical mucus will not be conducive to pregnancy if ovulation is not occurring. Determination of ovulation and other tests of fertility are some of the initial steps in the process of evaluating a couple who is having trouble conceiving
About IVF New Jersey Fertility Center:
IVF New Jersey Fertility Center was founded in 1990 with the goal of creating a fertility practice that combines the best of big-city medicine with the personalized care of a private setting. For the past 22 years, IVF NJ has helped bring thousands of babies to couples in the metropolitan region and throughout the world. IVF NJ's unique cutting-edge facilities allow the physicians to perform all standard infertility diagnostic and treatment procedures under one roof, all in a comfortable, private, non-hospital setting. IVF NJ is one of the largest fertility centers in the nation with among the highest success rates in the U.S. according to the Center for Disease Control (CDC). For more information visit http://www.ivfnj.com.