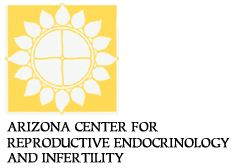 When people schedule through the Network, they receive 15% off all treatments!
Tucson, Arizona (PRWEB) July 20, 2016
Top Tucson Fertility Clinic, Arizona Center for Reproductive Endocrinology and Infertilty, has joined US Fertility Network. As part of the Network, new patients receive 15% off treatments when scheduling through the Network. Call (877) 977-2959 for more information and scheduling.
Somewhere between 15 and 20% of couples have difficulty achieving their fertility goals, which can lead to a frustrating path. US Fertility Network has partnered with the top fertility centers nationwide who not only offer Board Certified, Award Winning fertility doctors, but also maintain success rates higher than the national averages.
In addition, all Centers in the Network are members of the American Society of Reproductive Medicine. At Arizona Center for Reproductive Endocrinology and Infertility, Dr. Tim Gelety has been providing first rate fertility options to patients for over twenty years. He is Board Certified in Reproductive Endocrinology, with a bedside manner that is comforting and compassionate.
Treatments offered are cutting edge, including IVF, Egg Freezing, Egg Donation, ICSI, PGD Testing, IUI, Ovulation Induction, LGBT Family Planning and more. The in-house lab is first rate.
To receive first rate fertility treatment in Arizona, call US Fertility Network at (877) 977-2959.