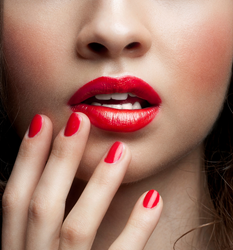 The lipivir gel contains a lemon flavor and is made using a unique mixture of polyethylene glycols
Rotkreuz, Switzerland (PRWEB) November 26, 2014
The founders of ColdSore1.co.uk, a website that is devoted to offering helpful information and advice about cold sore remedies, are pleased to announce that they have just posted an in-depth and educational Website about cold sores and the new product called Lipivir. People who are interested in purchasing Lipivir may click on a link in the new Website, which will take them to another site where they may buy the new cold sore product.
As a spokesperson for ColdSore1.co.uk noted, the cold sore prevention product Lipivir, which is manufactured in Switzerland by Devirex AG, is currently only available in four countries: the United Kingdom, France, Switzerland and Austria. The cold sore gel should be available in other locations in the near future.
Cold sores, which are also called fever blisters, typically occur as the result of an infection with a virus called HSV1. The condition produces cold sores which are often extremely painful. As the new article explains, Lipivir cannot only prevent an outbreak of cold sores, this carries with it the benefit of avoidance of the facial disfiguration that often accompanies the appearance of fever blisters.
"The lipivir gel contains a lemon flavor and is made using a unique mixture of polyethylene glycols," the newly-posted article said, adding that the gel is free of major side effects and is only for external use.
"If one experiences minor side effects such as mild dehydration of in the lips or skin, itchiness or inflammation, increase the time period between two consecutive uses."
As a bonus, using Lipivir gel does not interfere with the ability to wear makeup, sunscreen or other facial creams. As the authors state, people who use Lipivir to treat their cold sores can still look fabulous. The high quality gel can be used in conjunction with other products, and the article explains that it can even be used by women who are pregnant or breast feeding.
Anybody who would like to learn more about Lipivir is welcome to visit ColdSore1.co.uk; there, they may read about the revolutionary and effective gel, as well as other cold sore remedies and treatments.
About ColdSore1.co.uk:
ColdSore1.co.uk offers in-depth articles about cold sores, including how and why they happen, how they can be treated, and other cold sore remedies. The website also features links to cold sore products that will take readers to other sites where they may purchase the products. One of these sites is the Devirex and the lipivir website. For more information, please visit http://coldsore1.co.uk/
Contact to Lipivir: Devirex Vertriebs AG, Erlenstrasse 4a, 6343 Rotkreuz, Switzerland, Dr. Paul Scherer (Vice-Chairman) ps@devirex.ch.