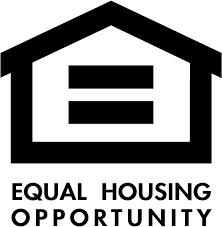 Foreclosures are much less prominent in the real estate market in Dallas today, and it reallyshows the strength of this area and its ability to pull itself out of the weeds before much of therest of the country
Dallas, TX (PRWEB) May 06, 2014
One of the best indicators of an improving housing market is a decreasing level of foreclosures. Prudential Texas Properties is happy to report this is taking place in Dallas. Data from CoreLogic states the area ranks No. 10 nationwide in home foreclosures, which is down 30 percent from a year ago.
Throughout the nation, CoreLogic found that foreclosures were down 10 percent in March, putting the housing market back at 2008 levels. Local home foreclosures in North Texas are down by more than 50 percent compared with the levels seen in 2010. The market is still a ways away from a full recovery, but it is slowly becoming more stable and healthy.
"Foreclosures are much less prominent in the real estate market in Dallas today, and it really shows the strength of this area and its ability to pull itself out of the weeds before much of the rest of the country," DD Flynn, VP of Marketing at Prudential Texas Properties says. "Demand is on the rise and more people than ever are interested in the North Texas housing market."
Click here for a 60-second Dallas home market update.
The Dallas housing market continues to see improvements across the board, with the median single-family home price at $330,115, up nearly $30,000 from the start of March. According to Altos Research, a California-based real estate analytics company, demand has been slowly inching higher since the start of the year.
Altos uses a unique figure called its Market Action Index to measure the correlation between supply and demand, which determines whether buyers or sellers are in favor. The index continues to trek higher into seller's territory, or above the 30 mark, landing at 39.11 as of April 25.
At the same time, inventory has been increasing, a likely indicator that more home owners have gained confidence in their ability to sell in Dallas.
©2014 BRER Affiliates LLC. An independently owned and operated broker member of BRER Affiliates, LLC. Prudential, the Prudential logo and the Rock symbol are registered service marks of Prudential Financial, Inc. and its related entities, registered in many jurisdictions worldwide. Used under license with no other affiliation with Prudential. Prudential Texas Properties is an independently owned and operated member of BRER Affiliates LLC. Equal Housing Opportunity.