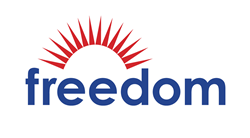 One of the best ways to avoid needing help getting out of debt is to avoid excessive education debt in the first place.
San Mateo, Calif. (PRWEB) August 19, 2016
Back-to-school season, and its financial outlays, impact more than students in need of pencils and notebooks. As nontraditional students make up a growing portion of the college-student population, these students must carefully consider their back-to-college financial options, says Kevin Gallegos, vice president of Phoenix operations for Freedom Financial Network (FFN).
"Recent data show that nearly three-quarters of all college students have at least one nontraditional characteristic: they are financially independent, have a dependent of their own, did not go straight from secondary school to college, or – perhaps most commonly – are working while they attend school," Gallegos says. "Freedom Financial Network often encounters these students a bit later in life, when they need help to get out of debt, especially credit card debt. But the best way to avoid that problem is to avoid excessive debt in the first place."
While several debt negotiation programs can help people regain their freedom from debt, student loan debt is notoriously difficult to eliminate. Freedom Financial Network offers these 10 tips for minimizing education-related expenses when people return to college:
1. Link work and college. Some people may be able to reduce their tuition bill by seeking employment that offers a tuition reimbursement program. "In some cases, you might have to put off school for a semester or a year to meet a minimum employment period," Gallegos says. "This can be worth it if waiting a year means that you save tens of thousands of dollars in the long run." Several national companies, such as Starbucks and Chipotle, pay for or reimburse employees for courses at online colleges, so that workers can more easily earn degrees.
2. Look for colleges that charge no tuition. Nationwide, a few schools charge little or no tuition. The Work Colleges Consortium is a group of several schools that offer free or reduced tuition in exchange for student work. Occasionally, new schools – particularly professional schools – may offer the first year tuition-free to build awareness of their programs. These opportunities, if right for a student, could save thousands of dollars.
3. Minimize living expenses. Room and board is a sizable part of the college experience – and college expenses. "Seek out roommates or a rented room, work in exchange for room and board, and ways to reduce your grocery bill," Gallegos says. Above all, avoid paying for living costs with student loans. Reserve borrowed funds for costs with a lasting benefit, like tuition."
4. Submit a FAFSA next year. To qualify for student loans and federal grants, all students must complete the Free Application for Federal Student Aid (FAFSA). The FAFSA is the gateway to financial aid, including work study programs and other types of grants. States have different FAFSA deadlines, but deadlines usually are in the spring. "Even if you missed this year's deadline, check with the financial aid office at your school to see if you qualify for other aid," Gallegos says. "Keep in mind that financial aid is not only for younger students. It can help older or nontraditional students, too." 
5. Consider taking the basics at a community college. A tried-and-true money-saving technique for motivated students is to take entry-level courses at a smaller, more affordable community college for a year or two, and then transfer to a larger university. A public two-year institution averaged just over $11,000 for tuition, fees, room and board in 2014-2015, while an out-of-state public four-year institution cost three times as much at nearly $33,000.
6. Be wary of for-profit schools. Students at for-profit institutions borrow significantly more than students at not-for-profit institutions. Research for-profit colleges carefully before signing up. Before handing over money, be confident a school will be around for the long term, and check whether its claims of future employment are backed up by facts.
7. Research aid options. The Department of Education supplies more than 60 percent of student aid. Most of that aid is awarded via low-interest loans. Individual state education departments also may offer financial help in the forms of loans, grants and scholarships to older or nontraditional students. Websites including FastWeb.com and Scholarships.com list scholarships based on borrower characteristics such as age and geographic location.
8. Understand the types of student loans. Currently, federal student loans have interest rates around 4 percent annually, although rates vary over time. For those who qualify for a subsidized loan, the government pays the interest while the student is enrolled (meaning interest will not accrue during the enrollment period). Private student loans, on the other hand, may charge interest up to 12 percent annually, have no subsidy option, and usually require a co-signer. Private loans often have no borrower protections and no income-based repayment options.
9. Take advantage of tax breaks. With the Lifetime Learning tax credit, students can offset 20 percent of tuition and fees. This credit can reduce taxes owed by up to $2,000. To claim the maximum credit, modified adjusted gross income must be less than $55,000 for singles, or $110,000 for married couples filing jointly.
10. Explore employer and military assistance. Some employers offer tuition-reimbursement programs. Employees can exclude up to $5,250 of tuition reimbursements from taxable income each year. You also may be able to deduct some expenses, such as buying a laptop, for work-related education. The Post 9/11 GI Bill may cover all tuition and fees for eligible service members, and provides a housing stipend and covers some books and supplies. The U.S. Department of Veterans Affairs offers a list of education benefits programs available to active and inactive military personnel.
"Remember, too, that an advanced degree may not be right for everyone," Gallegos says. "Before investing in an education program, learn more about job opportunities and pay scales in the fields that interest you. In addition to community and traditional colleges, you also may find online schools, professional and trade programs, certifications and apprenticeships that suit your needs – with less likelihood that you will go into debt and need help getting out of debt."
Freedom Financial Network (http://www.freedomfinancialnetwork.com)
Freedom Financial Network, LLC (FFN), provides comprehensive consumer credit advocacy services. Through the FFN family of companies – Freedom Debt Relief, ConsolidationPlus, FreedomPlus and Bills.com – FFN works as an independent advocate to provide comprehensive financial solutions, including debt consolidation, debt resolution and debt settlement services for consumers struggling with debt. The company, which has resolved more than $4 billion in debt and assisted more than 300,000 clients since 2002, is an accredited member of the American Fair Credit Council, and a platinum member of the International Association of Professional Debt Arbitrators.
Based in San Mateo, California, FFN also operates an office in Tempe, Arizona. The company, with 1,200 employees, was voted one of the best places to work in the San Francisco Bay area in 2008, 2009, 2012, 2013 and 2014, and in the Phoenix area in 2008, 2009, 2010, 2012, 2013, 2014 and 2015. FFN's founders are recipients of the Northern California Ernst & Young Entrepreneur of the Year Award.
(end)