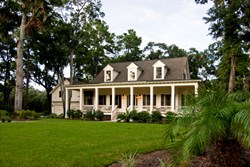 The waiting period for many renters in Oregon to buy again after a short sale, bankruptcy, or foreclosure may be over thanks to FHA's Extenuating Circumstances Exceptions.
Salem, OR (PRWEB) September 30, 2013
Best Rate Home Loans (http://brhomeloans.com), a national network of mortgage professionals who are approved for the Federal Housing Administration's FHA Mortgage Program, reported that Oregon residents who have struggled financially and forced to give up by defaulting on their mortgage, short sale, or filed for chapter 7 or 13 Bankruptcy are given another chance of owning a home again a lot sooner than initially planned.
Many previous homeowners in Oregon who have lost their home due to a loss or shortage of income or loss of employment may be able to primarily occupy a home again as long as they can show Satisfactory of Credit for the past 12 months of stable income and non-existing major derogatory credit issues through documents. By showing Satisfactory of Credit, this assures the lender that the same situation is very unlikely to happen again.
Click Here to check FHA Eligibility
Collected data retrieved from the U.S. Bankruptcy Courts ( as of June 30, 2013) (Administrative Office of the U.S. Courts) Oregon had a total of 13,590 bankruptcies filed just 12 months ago, consisting of 10,864 under Chapter 7 and 2,721 under Chapter 13.
Based on The findings of the Bureau of Labor Statistics (as of August 2013), over the past year Oregon had a statistically significant change from 1,640,800 to 1,668,500 employed residents, which is a 27,700 increase from 2012. This is a remarkable change in employment numbers for Oregon, as these may be qualifying individuals based on the new Extenuating Circumstances Exceptions guideline.
Doug Jacobson, Branch Manager at Capital Hill Mortgage, an approved FHA lender in Oregon says, "This is an excellent opportunity for previous homeowners who may have lost hope of buying their dream home due to an occurrence of economic events that may have led them to foreclose on their homes. We are determined to help out these individuals and so are the other government insured programs alike by doing our best in promoting these new guidelines to ensure that Oregon renters are aware that owning a home again is far from impossible."
RealtyTrac's ( the leading online marketplace for foreclosed properties and real estate data) report released as of September 2013 showed Oregon 12 months ago with 1,000 foreclosed properties, those 12 months have passed now and Oregon has shown an increase adding 500 more foreclosed properties making it a total of 1,500.
The Satisfactory Credit surrounds specific documents and data collected prior to this exception being granted to them, such as:
-Clearance of late housing /or installment debt payments, and any major derogatory credit issues relative to revolving accounts.
-If there is a current open mortgage it must show twelve (12) months of satisfactory payment history.
-Any mortgage that has gone through loan modification either temporary or permanent must have all payments documented as received in accordance within the agreement in the modification.
-The borrower must meet all requirements listed in the Mortgagee Letter.
In addition to this, as far as how the new home builders are paying attention to the economy, according to the U.S. Census Bureau and the Department of Housing and Urban Development new residential construction numbers (as of September 18, 2013) reported an increase of 91,000 new housing permits filed compared to August of 2012 and August 2013.
The Federal Housing Administration Home Loan Program for Oregon:
The FHA Mortgage Program is a part of The Department Urban Housing Development (HUD) and has helped insure over 34 million homes since 1934.
Oregon FHA Extenuating Circumstances Exception Guideline:
There are eligible economic events listed in the Extenuating Circumstances Exceptions Guideline, such as:
-Loss of Income
-Loss of Employment
There are two ways you can document the reason for loss of income, any one of these should be acceptable under the required guidelines:
1.) Written verification of employment (VOE) with documentations of the date and the amount showing that the income has in fact dropped.
2.) W-2's or signed tax returns providing evidence of prior income.
The Extenuating Circumstances is if the loss resulted in at least a 20% drop in income or reduced income for 6 months.
For applicants with exceptional circumstances for loss of employment they must provide:
Written Verification of Employment (VOE) confirming the date of termination.
If the exception is due to loss of employment was actually due to the employer running out of business then there are a few extra requirements such as:

Available public documentation of the business closing.
Documentation of unemployment income.
Click Here to check FHA Eligibility
Best Rate Home Loans is a nationwide online network of home loan professionals and lending institutions that are authorized to deal in the Federal Housing Administration's Back to Work Program (FHA). To learn more from a FHA specialist, call toll-free at (888) 699-2365.