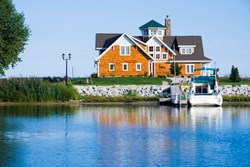 FHA adjusting program guidelines in line with unemployment numbers.
Milwaukee, WI (PRWEB) October 02, 2013
Best Rate Home Loans (http://brhomeloans.com), a national network of mortgage professionals who are approved for the Federal Housing Administration's FHA Mortgage Program, reported that Wisconsin residents may now be able to buy again after only having to wait 12 months, as long as they are able to provide required documentation for the reason why they were forced to file for bankruptcy, foreclosure, or short sale. These actions that were taken must be related to financial hardship caused by economic events that were beyond their control such as, a of loss of employment, loss of income, or a combination of both.
The 'Extenuating Circumstances Exception' guideline under the FHA program requires that all borrowers must meet Satisfactory Credit Requirements along with the completion of Housing Counseling to ensure lenders that these circumstances don't occur again. This remarkable news also benefits builders of new development as more boomerang homebuyers may now be able qualify for a mortgage to occupy these newly built properties.
Additionally, as far as how the new home builders are paying attention to the economy, according to the U.S. Census Bureau and the Department of Housing and Urban Development new residential construction numbers (as of September 18, 2013) reported an increase of 91,000 new housing permits filed compared to August of 2012 and August 2013.
Click Here to check FHA Eligibility
Wisconsin had a recorded number of 3,500 foreclosed properties according to RealtyTrac ( the leading online marketplace for foreclosed properties and real estate data) just 12 months ago (as of September 2013), and 2,800 properties listed as of today. If any of the previous homeowners of those 2,800 properties were among the 3,500 reported a year ago, this would make these individuals eligible under the new 'Extenuating Circumstances Exceptions' guideline to own a home again, given the fact that it has been over a year now since their filing, as long as they are willing to partake in meeting all eligibility requirements of HUD.
A compiled analysis data provided by the U.S. Bankruptcy Courts (Administrative Office of the U.S. Courts) (as of June 30, 2013), reported Wisconsin with a total of 23,278 bankruptcies filed just a year ago, within that total there were 17,519 filed under Chapter 7, and 5,752 were under Chapter 13.
The occurrences of economic events had a big impact the employment rate, in which led to a reduction in income for many households, not only for the state of Wisconsin but as a nation.
According to the Bureau of labor Statistics (as of September 6, 2013), in August of 2012, 7,842,000 residents in the U.S. were found listed as part-time workers who were cut short of hours due to economic reasons such as slack of work or unfavorable business conditions making these individuals eligible under the 'Extenuating Circumstances Exceptions' Guideline causing a reduction in their total household income, in which led to a default in their mortgage. To add to the number of people who experienced this wave of economic events, 5,673,000 employees were permanently laid off throughout the nation and may very well have been among those who were forced into short sale, foreclosure, or bankruptcy.
"Programs like, 'Back to Work' are important to get people eligible to buy again. Sooner, rather than later," says Joshua Bucio, Senior Mortgage Advisor at Waterstone Mortgage, an approved FHA Lender, "Expanding FHA Lending Guidelines to help precious homeowners who had a recent short sale in Milwaukee will definitely be beneficial for local values."
Many renters in Wisconsin who have been waiting for over a year now can start shopping for a home again. However, in order to qualify for the Extenuating Circumstances Exception, these borrowers are required to show that experiencing financial hardship is unlikely to recur again.
The Satisfactory Credit requires specific documents and data collected prior to this exception being granted to them, such as:
Clear of late housing and/or installment debt payments, and any major derogatory credit issues relative to revolving accounts.
If there is a current open mortgage it must show twelve (12) months of satisfactory payment history. Any mortgage that has gone through loan modification either temporary or permanent must have all payments documented as received in accordance within the agreement in the modification.
The borrower must meet all requirements listed in the Mortgagee Letter.
About The Federal Housing Administration Home Loan Program for Wisconsin:
The FHA Mortgage Program was established in 1934 and has helped millions of homebuyers become homeowners by expanding the eligibility requirements and became a part of The Department Urban Housing Development (HUD) in 1965, providing mortgage insurance on loans made by FHA-approved lenders. The FHA provides mortgage insurance for a person to purchase or refinance a primary residence that is being funded by the bank in case of defaults. The release of the new FHA Back to Work Program will help Boomerang Home Buyers become homeowners after a foreclosure, short sale, or bankruptcy after a waiting period of 12 months.
Wisconsin FHA Back To Work Program Guidelines:
There are eligible economic events listed in the Extenuating Circumstance Guidelines, such as:
-Loss of Income
-Loss of Employment
There are two ways you must document the reason for loss of income, one of these should be acceptable under the required guidelines:
1.) Written verification of employment (VOE) with documentations of the date and the amount showing that the income has in fact dropped.
2.) Tax returns signed or W-2's showing proof of loss income in the household.
The Extenuating Circumstances is if the loss resulted in at least a 20% drop in income or reduced income for 6 months.
For applicants with exceptional circumstances for loss of employment they must provide:
-Written Verification of Employment (VOE) confirming the date of termination.
*If the exception is due to loss of employment was actually due to the employer running out of business then there are a few extra requirements such as:

Written notice of termination.
Available public documentation of the business closing.
Documentation of unemployment income.
Click Here to check FHA Eligibility
Best Rate Home Loans is a nationwide online network of home loan professionals and lending institutions that are authorized to deal in the Federal Housing Administration's Back to Work Program (FHA). To learn more from a FHA specialist, call toll-free at (888) 699-2365.