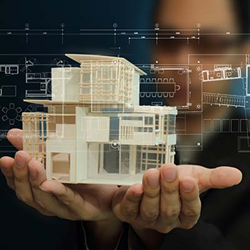 "The new underwriting guidelines will postpone (perhaps indefinitely for some) the purchase of a home or the refinancing of a loan until the excluded households can satisfy more specific requirements." ~ Federal Register / Vol. 78, No. 238
Twin Cities, Minnesota (PRWEB) December 13, 2013
FHA announced new reductions yesterday in the FHA maximum mortgage limits which are effective for all FHA loans with case numbers assigned on or after 1/1/2014. This change impacts almost all FHA home loans. The one key exception for perspective real estate buyers and homeowners that face new limits are FHA streamline refinances without appraisals.
"The impact of FHA mortgage changes in the Twin Cities metro area is a reduction in the max mortgage limit to $318,550 for one unit single-family properties. The limit in this area was previously $365,000," says Jenna Thuening, owner of Home Destination. "The changes are very important to keep in mind for any potential FHA loans that have not been assigned a case number yet. If you are seeking an FHA home loan, you may want to contact your mortgage consultant and inquire about being assigned a case number prior to 1/1/2014."
The FDIC posted helpful tips and explanations yesterday in a page titled Coming Soon: New Mortgage Rules Borrowers Should Know About. The high note of the communication is set apart as: "In particular, the new rules are meant to ensure that consumers are not encouraged by a lender or loan broker to take a mortgage that they don't have the ability to repay".
The new underwriting guidelines will deter - or perhaps block - the purchase of a home or the refinancing of an existing home loan until the excluded households can meet the limiting requirements, according to the FHA aforementioned press release. Public commentators on the July 15, 2010 FHA notice, record experiences where policy changes being made by FHA were already put into practice by the private mortgage lending industry. Accordingly, home loan applicants excluded by the document would not find it possible to obtain mortgage insurance from a private mortgage insurance company.
Other perspective home loan applicants who are trying to refinance their home and who don't qualify under the underwriting requirements may adjust their financial situation in a manner to comply with the requirements. If the front-end ratio is the determinate factor in the loan refusal, then the perspective home borrower could modify their need by applying for a less expensive home. Longer term solutions include saving for a home down-payment or build funds in reserves and lowering non-housing debt to meet the back-end ratio.
"Twin Cities homebuyers and homeowners encumbered with a prohibitive credit score are encouraged to do the worthy work to raise their scores, lifting their allowable debt ratios," comments Thuening. Diligent mortgage lenders naturally want to avoid repeating past errors, so it's only reasonable that they plan to look more closely at applicants' financial qualifications. It may take longer to save up, and Twin Cities homebuyers may need to be better prepared for the home loan application process in the future.
"Implementing lower loan limits is an important and appropriate step as private capital returns to portions of the market and enables FHA to concentrate on those borrowers that are still undeserved," said FHA Commissioner Carol Galante.
Inside the Twin Cities, Home Destination is a residential real estate agent providing current Twin Cities housing news for residential investors, traditional buyers, and homeowners with resources and housing statistics to assist perspective home buyer efforts to make well-informed buying decisions. Call 612-396-7832 to engage the Twin Cities real estate expertise of Jenna Thuening.